Two former US federal agents involved in the Silk Road case have been charged with wire fraud, money laundering and other offenses for allegedly stealing BTC during the federal investigation that brought down the deep web's biggest illegal marketplace.
The charges were filed in San Francisco's federal court and accuse the two suspects of stealing cryptocurrency to enrich themselves, CNN reports. The now former agents were part of the Drug Enforcement Administration and the US Secret Service at the time.
The involvement of two federal agents in illegal activities connected to Silk Road could end up complicating the case against Ross Ulbricht, the founder of the drug bazaar whose online alias was Dread Pirate Roberts. Ulbricht was found guilty of several crimes in 2014, following the downfall of Silk Road in late 2013.
At the time, the US government seized over $33 million in BTC. The authorities have been auctioning the cryptocurrency throughout the past months, but it looks like some of it ended up in a couple of deep federal pockets.
The identity of the agentes charged by the American authorities has been revealed. Prosecutors identified the agents as 46-year-old Carl Force, a special agent with the Drug Enforcement Administration (DEA), and 32-yeay-old Shaun Bridges, a special agent with the US Secret Service. The suspects lived in Baltimore and Maryland, respectively.
Carl Force was actually the main agent leading the investigation and the responsible for all communication with Ulbricht. Shaun Bridges was the digital expert assigned to the case.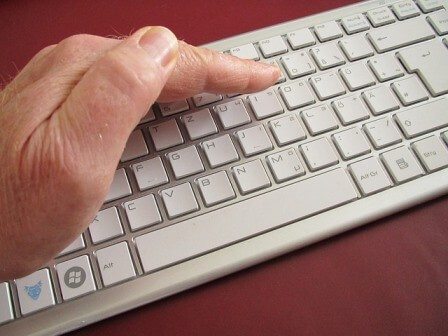 But it looks like Force was doing more than just communicating with Dread Pirate Roberts. He was allegedly extorting money from the suspect while using fake online identities, the criminal complaint says. One of these identities was "French Maid", which Force used to get $100,000 in BTC from Ulbricht. This and more money illegaly obtained from Silk Road was later laundered and deposited into the agent's personal accounts.
Force is also a suspect of using his position as an investor at the digital currency exchange CoinMKT to seize accounts of customers and illegally transferring $297,000 in BTC to his personal accounts.
Shaun Bridges allegedly stole $820,000 via a series of wire transfers to move Bitcoin that he had previously stolen from Silk Road and deposited the digital money in the former exchange Mt. Gox. Two days later, it was Bridges who signed the warrant to seize millions of dollars from the Japanese Bitcoin company. He then tried to hide the money from the FBI and transferred $250,000 from his personal account to one he shared with a third party.
While Force was arrested in Baltimore on Friday (27th) and appeared in court this Monday (30th), Bridges surrendered today and was released after appearing in court in San Francisco. Bridges' lawyer, Steven Levin, said the suspect maintains his innocence, according to Reuters. Ivan Bates, Force's attorney, has yet to comment the case.