Chard United and Chard Rangers need to build changing rooms at Jocelyn Park, the ground the two teams share. So, what did they think? Let's collect Bitcoin donations!
Both teams are from Chard, a town located in the southwest of England, and they have been asking for changing facilities for 15 years. Since the local town council never approved the project, the teams have now decided to take the matter into their own hands and collect the funds. If they get the money, they will have permission to build the rooms.
The idea of collecting Bitcoins came up during a fundraising in a local pub. "Every single player on the team is now a Bitcoin nut – they're all using it and they've had a site designed where they've got a whole page devoted to Bitcoin, explaining what it is and why people should use it. They've also got Bitcoin branding on all of their merchandise and shirts", said a local businessman, who donated 150 BTC to the fund.
Actually, you can see some special shirts on the Chard United FC website. Some have familiar names: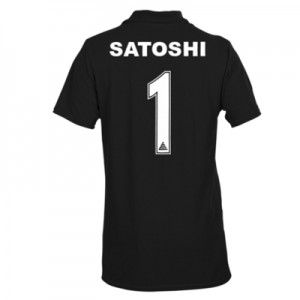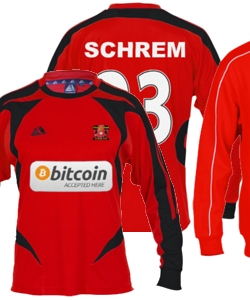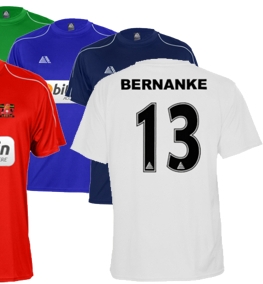 The team's ultimate goal is to raise £25,000, an amount they hope to reach by mid-August. According to Steve Scriven, secretary at Chard United, "this is a huge step for the club. This is something we have been looking to do for 15 years now and with great help and support from all at Chard United, The Happy Return, Chard Rangers, members of the council and now… the Bitcoin community, it finally looks as if this can happen".
And maybe this action can change the general opinion people have about Bitcoin. At least, that's the hope of the local businessman who already helped the Chard teams: "I'm hoping this will change the opinion of those people who think all Bitcoin is used for is to go online and buy drugs. It's very frustrating for people in the industry to keep hearing about Silk Road when it's just one website and doesn't really do justice to what Bitcoin is".