Trucoin.com, the fastest way to buy bitcoin online with a debit or credit card, announces a deal to be the preferred Bitcoin ATM provider at the Bitcoin Bowl on Dec 26th, 2014 (ESPN).
Atlanta, GA ­­- November 11, 2014 -­­ After an announcement last week from Trucoin that customers in 26 states can now buy bitcoin using their Visa or MasterCards online, a partnership with BitPay to sponsor the Bitcoin St. Petersburg Bowl has been made public today. Trucoin will be the preferred Bitcoin ATM provider at the St. Petersburg, FL event that will be broadcast to millions by ESPN, the worldwide leader in sports. "The game is an opportunity for a lot of people who have not been exposed to this new technology to see what it's all about", stated Brent James, the head of marketing for Trucoin. "We are excited about the chance to present bitcoin to a much wider audience on national television alongside BitPay."
St. Petersburg will be a display of bitcoin commerce before, during, and after the game. The two-­way Bitcoin ATMs that Trucoin will be providing around the game will enabled people to buy more bitcoin while in town. Having launched the fastest way to buy bitcoin online recently in over two dozen states, Trucoin also affords people the ability to buy before the game at www.trucoin.com. After their recent launch, Chris Brunner, President and co­founder of Trucoin, added, "Our commitment to providing the Bitcoin St. Petersburg Bowl with Bitcoin ATMs is an effort to partner with BitPay to ensure that anyone who needs bitcoin before or after the event has access to it. The fast and easy experience customers are used to online will be mirrored in person, on our machines. As a compliant bitcoin retailer, we were asked if this was something that we could do. We accepted the challenge, and after a rapid turnaround and a successful demonstration at BitPay headquarters in Atlanta a month or two ago, we are now a proud sponsors of the Bitcoin St. Petersburg Bowl."
The game will feature an ACC and AAC matchup on December 26th at 8PM ET. Tickets to the game are being sold online through the bowl game's official website ­http://stpetersburgbowl.com. Bitcoin may be purchased from Trucoin online in over two dozen states. For more information on where the service is available, visit www.trucoin.com.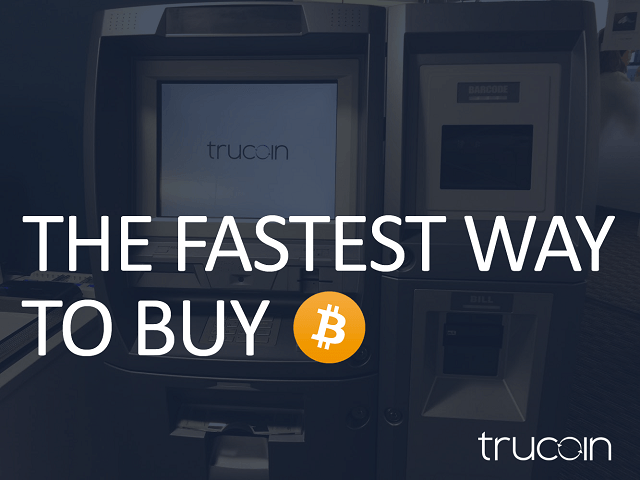 About Trucoin Global — Trucoin is an industry leading FinTech company specializing in the digital currency sector. At present, Trucoin is pioneering compliance and ease of use within Bitcoin community globally.
[divider]
For more information:
Brent A. James
EVP Marketing | Trucoin | 720-­465­-6493
www.linkedin.com/in/brentjames
James Christopherson
VSC for BitPay