India-based Bitcoin trading platform Coinsecure recently launched a new initiative dubbed 'Connecting India to Bitcoin' to raise awareness about the wonders of cryptocurrency and how the world's most famous digital coin can transform the remittance market.
With a population composed of more than 1,267 people – most of them unbanked and using the remittance market to receive or send money across borders -, India presents a great opportunity for Bitcoin and Coinsecure aims to make the most of that fact.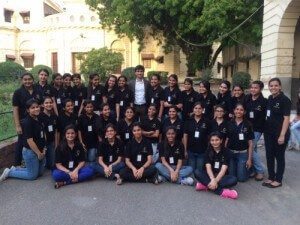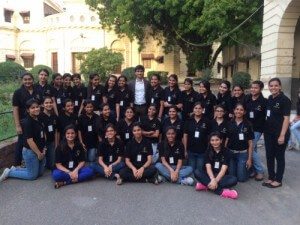 Within its new initiative, Coinsecure plans to literally connect India to BTC by targeting schools, colleges and other institutions and by organizing educational events. The first one happened at La Martiniere Girls College in Lucknow, Uttar Pradesh, NewsBTC.com reported.
Over 300 students from different schools got to learn about cryptocurrency. But the Coinsecure BTC experts noticed something curious during the event: roughly 10% of the students that attended the session were already familiar with digital money.
Coinsecure's initiative plans to target different demographic groups with a special focus on young students, part of the 'Generation Z', people who where born in the 2000s and are naturally interested in technology. The next 'Connecting India to Bitcoin' sessions happen on 26th June, at The International Thematic Conference. More sessions will happen on 8th July, 10th, 11th and 12th July in different locations.
The activities are organized and conducted by the Coinbase team and top members from the Indian Bitcoin community, who will talk about cryptocurrency basics, mining, earning BTC, the paper developed and released by Satoshi Nakamoto and Bitcoin regulation.
Coinsecure is just one of the new group of India-based Bitcoin startups that also includes Unocoin and Zebpay.