Although the United Kingdom already has several pubs where you can pay for your beer with Bitcoin, the same doesn't happen when you want to get some tea and a shortcake. That is why the Saw Mill Cafe, in London, started accepting cryptocurrency.
This small cafe and bakery, located on West Ham Lane, in the Stratford area, recently open, but took the decision of accepting Bitcoin as a payment option almost immediately. According to their Twitter account, they have only been operating since November 13.
The establishment, which sells homemade baked good and promises to provide a great coffee break with access to different blends of beans, announced the good news on Reddit.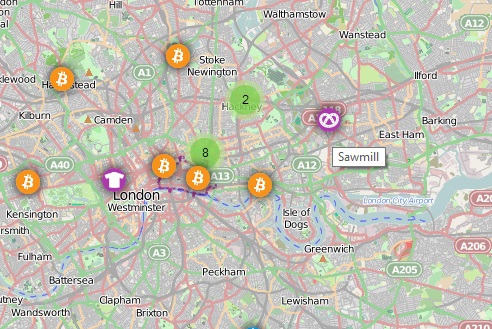 In the meantime, the Saw Mill Cafe was also registered at Coinmap.org, so every Bitcoiner looking for a place to have breakfast or a snack in the afternoon can easily find it.