In this chapter you will learn what types of exchanges are available and how to examine each one
Other than choosing your payment method you'll also have to choose the exchange where you'll buy your coins. Before I show you what you should look out for, it's important to know that even though the term "exchange" is used widely as a place where you can buy and sell Bitcoins there are actually different types of exchanges
Types of exchanges
Trading platforms
These are websites that connect buyers and sellers through an online trading platform and take a fee from each transaction. The website itself doesn't hold any stock of Bitcoins to sell to the public other than what its users have deposited in it.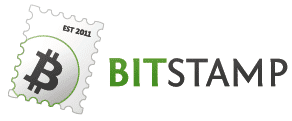 Trading platforms are what usually set the market price since they are a reflection of how much people are willing to pay for each Bitcoin. Examples of leading trading platforms are Bitstamp and Kraken.
If you're just getting acquainted with online trading you may find the trading platforms a bit hard to understand as they allow you to put all sorts of orders in their system (e.g. stop-loss, take-profit) and the terminology may be a bit daunting for a newbie.
Brokers
You can consider brokers to be "Bitcoin shops" where you can buy Bitcoins at a predetermined price that the shop or broker has placed. Usually buying from brokers would be an easier process than using an exchange since they are more geared toward the user experience of the buyer.

Examples of leading Bitcoin brokers today are Coinmama, Coinbase and Circle. Brokers have their own supply of Bitcoins to sell to the public which means they can run out of Bitcoins (see this example from several years ago).
Non executable exchanges
The last type of exchanges out there are something I like to call "non-executable exchanges". These are usually exchanges that don't deal directly with buying and selling Bitcoins but rather the purchasing of CFDs (Contract For Difference) on Bitcoin's price.

Simply put, these exchanges are geared towards people who are looking to make a profit from the fluctuations in Bitcoin's exchange rate without the need to actually buy any Bitcoins.
Examples for these kinds of exchanges are Plus500 and Avatrade. We will not be dealing with these kinds of exchanges in this guide since it's not possible to actually buy Bitcoins through them. Also, trading CFDs involves putting your money at risk and is more suitable for experienced traders.
Direct trading exchanges
There's also the option to communicate directly with Bitcoin buyers and sellers and not use an automated trading platform. Local Bitcoins is a great example of such an exchange. When dealing with a direct trading exchange there will be no fixed market price as each seller can decide on his own exchange rate.
How to examine an exchange
Here are the things to check out when examining an exchange:
Reputation
Probably the first thing I'd check is an exchange's reputation. There are some pretty easy ways of doing this:
Google the exchange's name + "Review" in Google and see what comes up.
Read the "about us" page of the exchange. I wouldn't recommend dealing with an exchange that doesn't openly disclose its team members.
Ask on BitcoinTalk (Bitcoin's largest forum) opinions about using this exchange.
Check the exchange's global rank in Alexa. The lower the rank the more traffic the exchange has (which is a good sign). Just for reference the leading exchanges have a rank of anywhere between 6,000 – 50,000. Anything above 150,000 I would be suspicious of…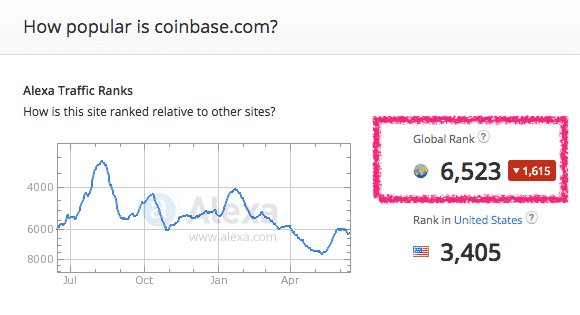 Exchange rate
Pretty obvious I guess. See how much bang you get for your buck. You'll notice that different exchanges have different rates. You'd be surprised about how drastically the price can change between exchanges.
Available payment methods
Try to figure out what payment methods are accepted in your requested exchange. This can usually be done by visiting the FAQ or support page. If you can't seem to find the answer there just open an account and go to the deposit page – this will usually give you the answer.
Fees (all of them)
One of the most annoying things you'll need to deal with is figuring out how much money in fees you're going to pay for your transaction. On almost every exchange there will usually be a "fees" page where these will be listed. If you can't find them there, look for them in the FAQ page. If you still have no luck, just Google [exchange name]+ "fees" and that should bring you to the answer.
Make sure to find out ALL of the fees listed below:
Deposit fees – How much will you need to pay for depositing money in the exchange. This fee varies between payment methods.
Transaction fees – What percentage of the transaction the exchange takes (if any).
Withdrawal fees – Some exchanges will also take a fee for withdrawing your Bitcoins from their account.
Time to Bitcoin (TTB)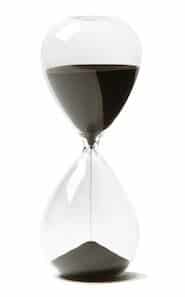 The last thing I suggest you check out is how much time in total will it take you to receive your Bitcoins. If you need your coins instantly some exchanges just won't cut it. TTB is composed from:
Account verification period – How long the exchange takes to verify new accounts (if needed).
Deposit time – How long your deposit takes to process (depends on the payment method).
Withdrawal time – Are payments made instantly or is there a withdrawal period.
Supported countries
Not all exchanges operate worldwide. Make sure your desired exchange accepts citizens from your country.
Verification needed?
Some exchanges will insist you go through a verification process while other will allow you to remain anonymous. A verification process usually requires submitting some form of government id and can take a day or two.
By now you're probably thinking:
I have to check out all of this stuff before buying one lousy Bitcoin?!?
Well we did call this the definitive guide didn't we? But don't worry, in the next chapter I'm going to sum things up for you in a way that will make it easier for you to choose where and how to purchase your Bitcoins.