US Banks Propose Bitcoin Regulation

The United States Conference of State Bank Supervisors (CSBS) unveiled their draft of a proposal for federal Bitcoin regulation. This new Bitcoin regulation proposal comes following the controversial BitLicense proposal in New York state that came from Ben Lawsky and the New York Department of Financial Services. The regulation proposal advanced by the CSBS touches on a few different things:
Transaction-level data, including, but not limited to:

I. Names, addresses, and IP addresses of parties to transaction
II. Identifiable information of virtual currency owner
III. Transaction confirmation
IV. For foreign transactions, country of destination
Source: CoinTelegraph 
TorrentLocker Victims Refuse to Pay Bitcoin Ransoms

A new study regarding TorrentLocker, a piece of ransomware that encrypts the files on a computer and demands a ransom of at least 4 BTC, has been published, and its findings reveal that 68.6 percent of the people victimized by TorrentLocker have refused to pay the Bitcoin ransom. Additionally, several people have paid the ransom, but did not receive the decryption software because the full amount of the demanded ransom was not paid.
98.55% of victims targeted by TorrentLocker do not pay the virus' bitcoin ransom, according to a new report.

TorrentLocker (aka Win32 or Filecoder.DI) is a strain of bitcoin ransomware that works by encrypting users' files. Victims are requested to pay up to 4 BTC to decrypt their documents, though this figure can vary.

The report, authored by Marc-Etienne M Léveillé for security firm ESET, found that only 570 out of 39,760 infected systems were given access to decryption software upon paying the full ransom.

"In other words 1.44% of all infected users we have identified have paid the ransom to the cybercriminals," Léveillé writes, adding: "There are also 20 pages showing that bitcoins were sent but access to the decryption software wasn't given because the full amount wasn't paid."
Source: Coindesk
Coinkite Offers its Multisig Bitcoin Wallet Free of Charge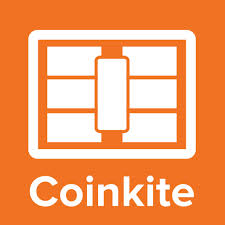 Coinkite, a Bitcoin wallet provider, has decided to offer its multisig Bitcoin wallet to customers for free. Rodolfo Novak, Coinkite's CEO, said that seeing many people lose their bitcoins due to unsecured wallets made him feel guilty. Therefore, he decided that he wanted to offer his company's product to people for free as a sort of Christmas gift.
From Rodolfo Novak:
Honestly, I think the biggest driver for making the multi-signature free is that I'm sick and tired of seeing people post on Reddit that they lost money.  It seriously pisses me off.  It pisses me off because it doesn't have to be that way… We like being an independent business… We think that that adds a lot to the users in terms of 1) we're building a long-term company and 2) we are not selling their information to advertisers or having to deal with investors.  Because we're not holding any control over the multi-signature account because the user has control over it, we think that should be free.
Source: NewsBTC
Opal Recovers 1.7 Million Stolen Coins, Cancels Blockchain Rollback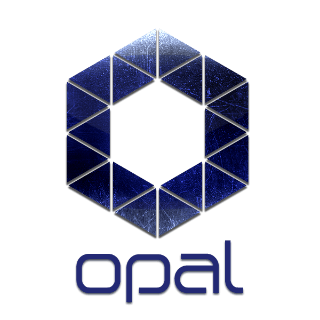 On December 15, 2014, the developers at Opal, one of the many altcoins, discovered that a malicious hacking attack had been done by a hacker that goes by '"Diabonhxeo." In this attack, the hacker distributed links to what appeared to be an updated version of the Opal client. In reality, the file was a piece of malware that stole Opal out of the wallets of people who installed the malicious file. Over 2.5 million coins were stolen by this attack. The development team was planning on rolling back the currency's blockchain so they could recover the stolen coins. Today, though, Opal announced that the hacker agreed to return 1.7 million of the stolen coins. Because of this successful recover, the Opal team decided not to execute the blockchain rollback.
Source: NewsBTC
Litecoin Market Suffers as Bitcoin Price Continues to Decline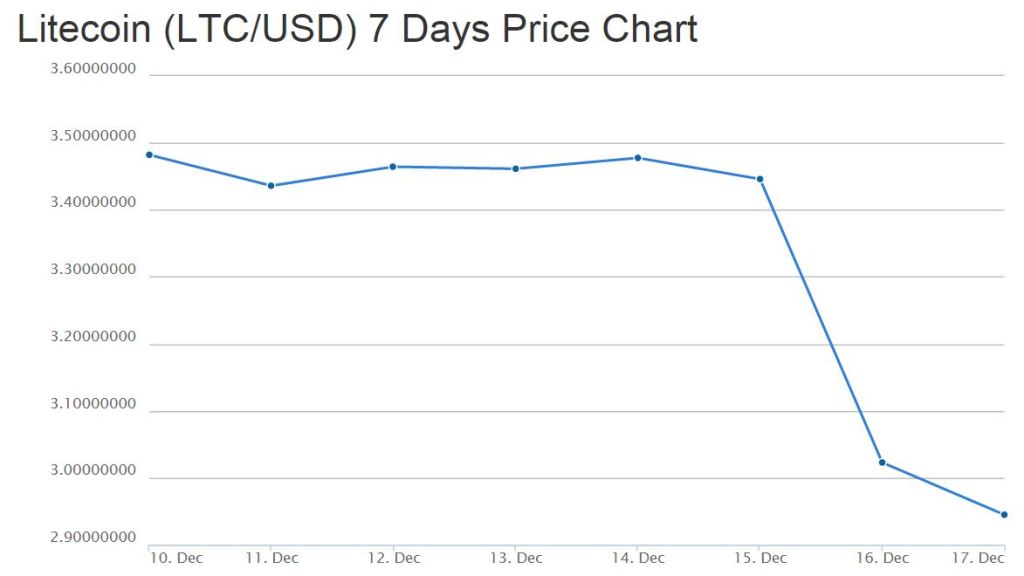 Litecoin is the second most popular cryptocurrency, and is also the second most valuable. The coin was released shortly after the launch of Bitcoin, and has gained a respectable following due to its lower mining difficulty. As we know, the Bitcoin price has entered a pretty steady decline over the past couple days. Now, it seems as if Litecoin is following suit.
LTC/USD dropped drastically for over a week (especially between December 15th and 16th) – almost around 5%. The market cap meanwhile shrank to $1.04 billion after plummeting from $1.20 billion last week, indicating traders dumping Litecoins either for fiat currencies, or other profitable altcoins.
Source: NewsBTC