It looks like another big financial shark is preparing to enter Bitcoin waters. Swiss banking giant UBS will open a technology lab in London during the month of April to investigate Bitcoin's core technology: the blockchain.
Like other major institutions, UBS wants to understand how it can apply cryptocurrency's technology to the traditional financial system. The goal is to use the knowledge acquired from the study of the blockchain to improve financial transactions and other operations.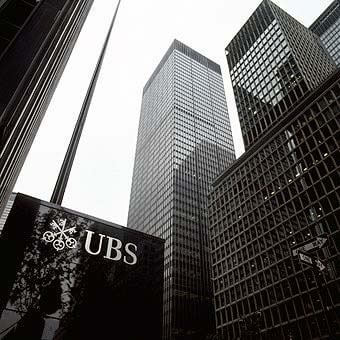 The lab will be located in Canary Wharf, more exactly at Level39, an entrepreneurial hub that helps startups getting started in the world of financial technology.
The team that will work on the project, which should be up and running this month, will be composed of technology experts from the fintech (financial and technological) community, the banking giant revealed. The lab will also invite guests to help with the research.
One of the main stages of the project will involve data analysis and risk evaluation. This is because although there's a high level of interest in the blockchain technology, banking and financial institutions are still afraid to get involved with the world of cryptocurrency without having all the information needed to move forward.
Oliver Bussmann, group chief information officer at UBS, recently said the blockchain had the potential to "not only change the way we do payments," but also "change the whole trading and settlement topic." Bussmann added that the technology behind cryptocurrency has a huge potential to disrupt financial services, causing a "massive" simplification of the banking processes.
"Fostering an open and collaborative environment between banks, start-ups and the investor community is essential to ensure we focus on promoting synergies between us, accelerate innovation opportunities and create real value for the industry."
Following a similar announcement made by the electronics giant IBM a couple of weeks ago, UBS now becomes the first bank to launch a physical research unit dedicated to BTC and the technology behind it. The project also follows the creation in 2014 of a research groups dedicated to develop innovative financial products.