A new research recently published by the Swedish Central Bank shows that Bitcoin's growing popularity hasn't affected the stability of the country's economy. The conclusion is part of the article "What is Bitcoin", published on the latest issue of the Sveriges Riksbank Economic Review and written by Bjorn Segendorf, a member of the bank's Financial Stability Department.
Besides analysing Bitcoin use in Sweden and the nonexistent consequences to the local economy, the article also includes an overview of the cryptocurrency protocol, mining and price movements, Coindesk reports. Segendorf says that retail payments that accept Bitcoin in Sweden are still scarce, more precisely around 30 businesses in Sweden as of mid-August.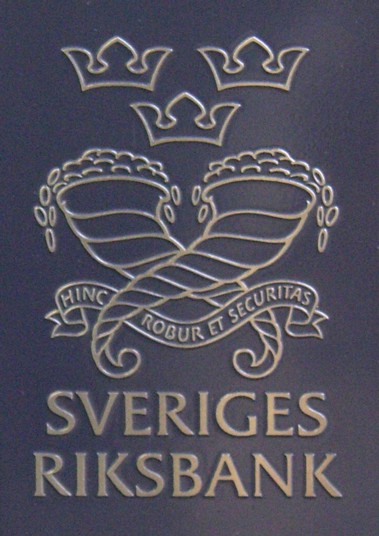 "It is mainly a matter of small companies and Bitcoin does not seem to have any broad acceptance as a commercial means of payment", the research says. Therefore, it is more likely that a large proportion of crypto-transactions is taking place with receivers or senders outside Sweden.
Regarding the trading on exchanges involving the Bitcoin/krona pair, Segendorf found out that an average 266,000 kronor (SEK) – approximately $37,000 or 91 BTC – are traded daily. According to Segendorf , the krona "is thus a minor currency in a Bitcoin context".
Total trading in Bitcoin/krona is only about two percent of the Bitcoin-euro trading volume and under one percent of Bitcoin-dollar trades.
Bitcoin usage is low globally

In the past year, almost 60,000 Bitcoin transactions per day have been made. At the lowest, there were 28,000 per day, and just over 100,000 at most. This equates to around 0.1 per thousand of the number of card payments. The total value, measured in USD million, has also varied sharply – partly due to major fluctuations in the exchange rate. On average, the total value was no more than around USD 64 million per day.
"Bitcoin has not had any measurable impact on the Swedish retail payment market or financial stability", the expert concludes, adding that the traded Bitcoin-krona trading volume on exchanges is so low that they would not impact the Swedish payment system.
But the research also looked into Bitcoin's potential risks and benefits. Segendorf considers the benefits are cryptocurrency's decentralized design and the low cost of the transactions. The biggest risk listed is the high volatility.
Featured image source: Wikimedia