What is SpaceBIT?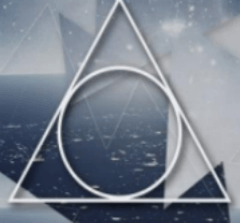 SpaceBIT is a new, self-proclaimed decentralized company that will focus on creating nano-satellites for private space exploration, and it will use a crypto-styled token coin as its primary mode of funding projects. The SpaceBIT team, which is a "team of successful consultants, entrepreneurs, engineers and rocket scientists," aims to use their decentralized funding structure to develop various technologies that will make private space exploration easier, more affordable, and profitable for smaller enterprises.
Our goal is to change perceptions about space exploration, make it more accessible for small private companies and even general public. We plan to use our projects to generate Intellectual Property (IP) appropriate for the larger missions.
What are the Missions of SpaceBIT?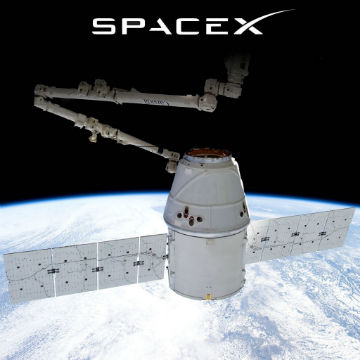 The company claims that it has, in these early stages, already successfully participated in several "Space ventures." Some of these ventures include "the launch of Nano-Satellite on a SpaceX CRS3 mission and several private CubeSat projects." Another project undertaken by SpaceBIT was the launch of a nano-satellite earlier this year, in April. This satellite was launched as a secondary payload on the SpaceX Falcon 9 CRS-3 mission.
The company also has some plans for the future, which have not been implemented yet. The ultimate goal of SpaceBIT is to take the ideas and prototypes produced in their early development stages and turn them into polished products that can be integrated with existing spacecraft systems. In order to achieve this general goal, SpaceBIT plans to work with academic scholars, space exploration industry leaders, and the various communities that their products will be marketed towards. By consulting with these three groups of people, SpaceBIT hopes to adequately prepare themselves for the market and prove their capabilities to the public. In addition to this main goal, SpaceBIT is planning to develop nano-satellites with re-entry capability, create a space vault and bank, start 3D printing in space, participate in asteroid mining, and track asteroids that pose a potential threat to Earth.
SpaceBIT seems to have a large amount of enthusiasm for their projects to go along with the ambitiousness of their goals. The company takes pride in its decentralized business structure, claiming that it will prove to be a much more efficient business model than the system of centralized, government ran space exploration:
Government run exploration, funded by public money, has provided limited access for citizens. Through addressing the challenges of crowd community funded space exploration we hope to expand technology and generate substantial innovative intellectual property.
And not only does SpaceBIT believe that they will be able to advance space exploration more than government ever has, the company also believes that they can make space exploration highly profitable for any SpaceBIT supporters through the production of Intellectual Property:
IP-intensive missions will bring a profitable dynamic for those who support SpaceBIT. Space exploration is a risky business, but it is also highly rewarding. Some estimates say that for every dollar invested in the Apollo program, more than 20 have been returned.
SpaceBIT Entering the Public Eye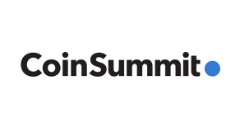 SpaceBIT was announced at the London CoinSummit conference, a two-day crypto-currency business convention. Some important names in the Bitcoin community—and the crypto-currency community in general—were present for SpaceBIT's launch presentation. Two of the people present for the launch were Gavin Wood from Ethereum and Jeff Garzik, a Bitcoin Core developer.
The company has not been very public about its activities thus far, receiving very little media coverage. Additionally, their website is not currently available; although, when it was available, the only thing displayed was a logo for the company, a few contact links, and the words "Coming Soon." However, according to the company, SpaceBIT is planning to gradually make their plans public, as the work they are doing with leaders in the space exploration industry continues. SpaceBIT believes that its work, as it starts to become public, will prove to be valuable and advance privatized space exploration.
We are working with industry leaders and will be revealing our plans and partnersips (sic) gradually. We want to create a healthy buzz around what we do. . .We are planning to establish a new paradigm for space exploration. We believe that SpaceBIT will help to create a new way for the world to engage in and actively support a new wave of space exploration. Start-up disruption reaches the final frontier and we have an ambition to lead the way.
Initial Funding for SpaceBIT
As mentioned earlier, SpaceBIT plans to fund their projects by selling a cryptocurrency-based token-coin. These "SpaceBIT Tokens" will signify a share of ownership in the company, meaning that anyone who buys these tokens will receive a portion of the profit made by SpaceBIT in their various missions. The company is planning to sell 100 million tokens overall, and will start out by selling 20 million to fund the company's first major project. This initial crowd sale of 20 million tokens has a time limit on it, although the start date for the sale is unspecified at this point. However, SpaceBIT stated that the initial crowd sale will last until the "end of the year", so we are assuming that the sale will begin at some point in 2015 and will continue through next December.