Last updated on September 29th, 2014 at 08:35 pm
It looks like Bitcoin made it into the worldwide famous show The Simpsons. One of the recent episodes featured this awesome Bitcoin advert that you can see below. Apparently cryptocurrency is really becoming mainstream!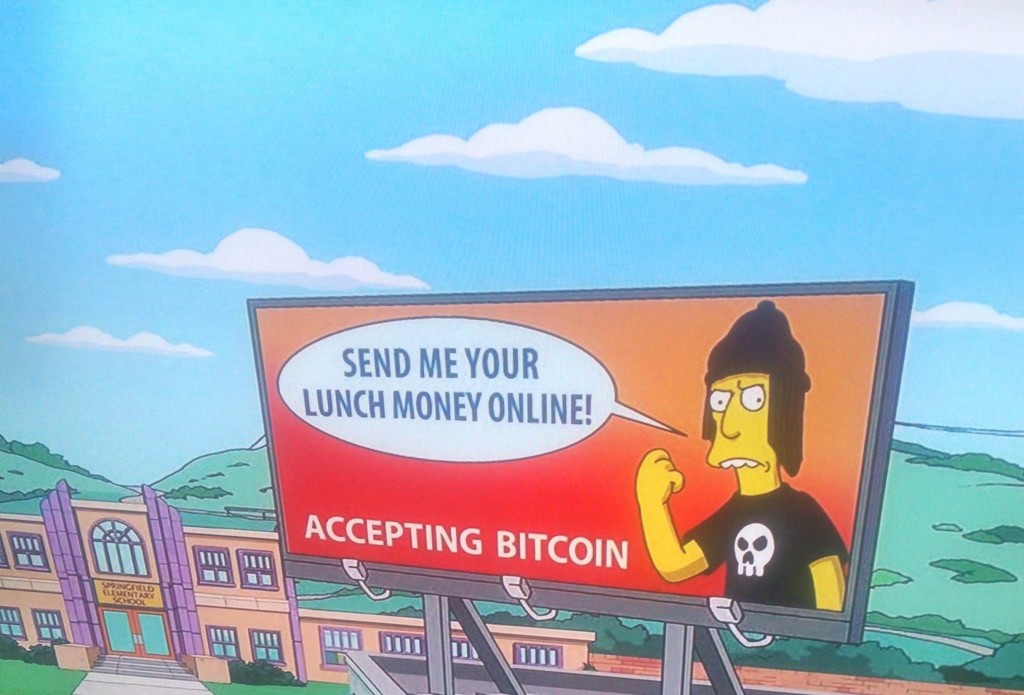 Maria is an experienced journalist currently living in the UK. She has been writing about Bitcoin and the altcoin universe since 2013. She is also a member of the Lifeboat Foundation's New Money Systems Board and a big cryptocurrency supporter.