We already know that the financial world is interested in the blockchain, Bitcoin's core technology. Nasdaq, Swiss bank UBS and tech giant IBM are just a few examples of major institutions that are exploring the technology. And now it looks like Santander will be the next in line.
The United Kingdom-based bank, owned by the Spanish Santander Group, is looking to modernize its system and the blockchain seems to be the right solution. Bitcoin's decentralised online public ledger can keep a public record of transactions thanks to a distributed network, which means transactions are quicker, cheaper and more transparent.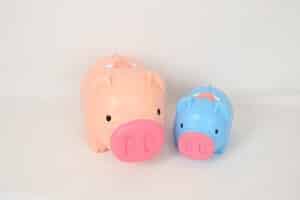 According to Mariano Belinky, head of Santander InnoVentures, "we have internally identified 20 to 25 use cases where this technology can be applied." Belinky admitted the blockchain technology could solve a number of challenges currently faced by banks, he told Business Insider at MoneyConf in Belfast.
If Santander, the world's tenth largest bank, actually adopted cryptocurrency's core technology, the institution could be looking at savings of roughly $20 billion per year on infrastructure costs. The conclusion was revealed by a report released earlier this month by Santander and other institutions.
"The strengths and weaknesses of both banks and fintechs mean that both will often do better by cooperating rather than by competing. New digital businesses must either grow quickly or die. Banks can offer fintechs immediate scale and critical mass through access to demand."

The Fintech 2.0 Paper: Rebooting financial services
"For us, the first obvious space to explore all of this in is payments, particularly international payments. Later on we think smart contracts have the potential to transform many of the other things we do," said Julio M. Faura, global head of R&D innovation at Santander and also coordinator of the bank's Crypto 2.0 team, the group of experts that is currently exploring the blockchain.
"We still haven't made anything official, we haven't announced anything publicly, but we have an internal team working on this. We've done some proof of concepts."
Santander sees the technology as disruptive. "We're very excited about distributed ledgers and blockchain technology. They really have the potential to disrupt many of the basic processes we have underlying our transactional products," Mariano Belinky added.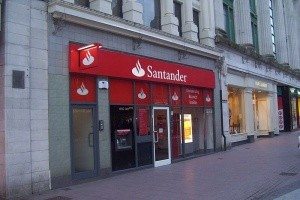 The head of Santander InnoVentures, the banking giant's fintech investment fund, explains: "What we see as the foundation use case, which is international payments, we don't really need a coalition of 50 banks to make it work. We have ten major geographies. Just us connecting our ten major geographies will allow 100 million customers to make instant payments worldwide. If we partner with two or three banks similar to us we've got pretty much global coverage."
Still, Fauna believes that the blockchain will only be a hit in the banking industry "if many banks take part and collaborate. We are talking and experimenting with several banks." Belinky compares the adoption of the blockchain to the invention of the phone: "It's like having the first phone – there's no point if you can't ring anyone." However, both experts recognise this will be a long process.