The San Jose Earthquakes have partnered with Coinbase in order to become one of the world's first professional sports teams to accept Bitcoin payments in their stadium. The first crypto-experience will happen next Sunday, 25th May, when the American team plays against the Houston Dynamo.
The team's fans will be able to use Bitcoin to pay for their tickets at the Buck Shaw Stadium, but the cryptocurrency will also be accepted at the merchandise store and concession stand.
The club president Dave Kaval said that "in the spirit of Silicon Valley, the Earthquakes are constantly looking for ways to innovate".
Coinbase's Bitcoin payment processor adds another cutting edge payment option that further streamlines the commerce experience for fans.
Of course, any fan of the San Jose Earthquakes that wishes to pay for their ticket or merchandising with Bitcoin must have a digital wallet installed on a mobile device.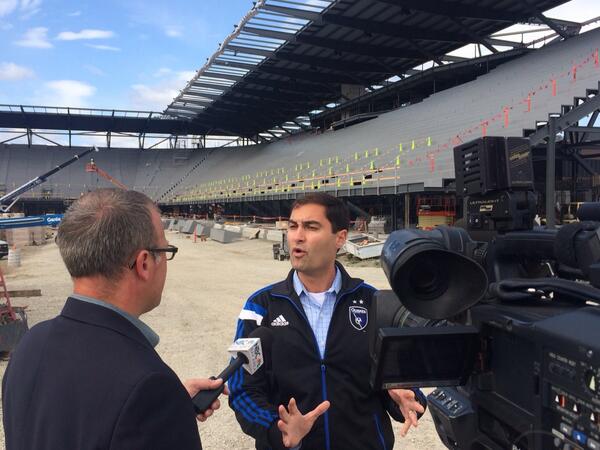 Thanks to the new and entirely software-based Bitcoin payment system, its implementation process in the Quakes' new stadium – which should be finished in 2015 – is expected to happen quickly and without a problem.
Images from SJ Earthquakes website and Twitter