Bitcoin is the center of attention in at least three different countries at the moment. But while two of these nations intend to raise obstacles to the local Bitcoiners and crypto-businesses, the other one is planning something very different.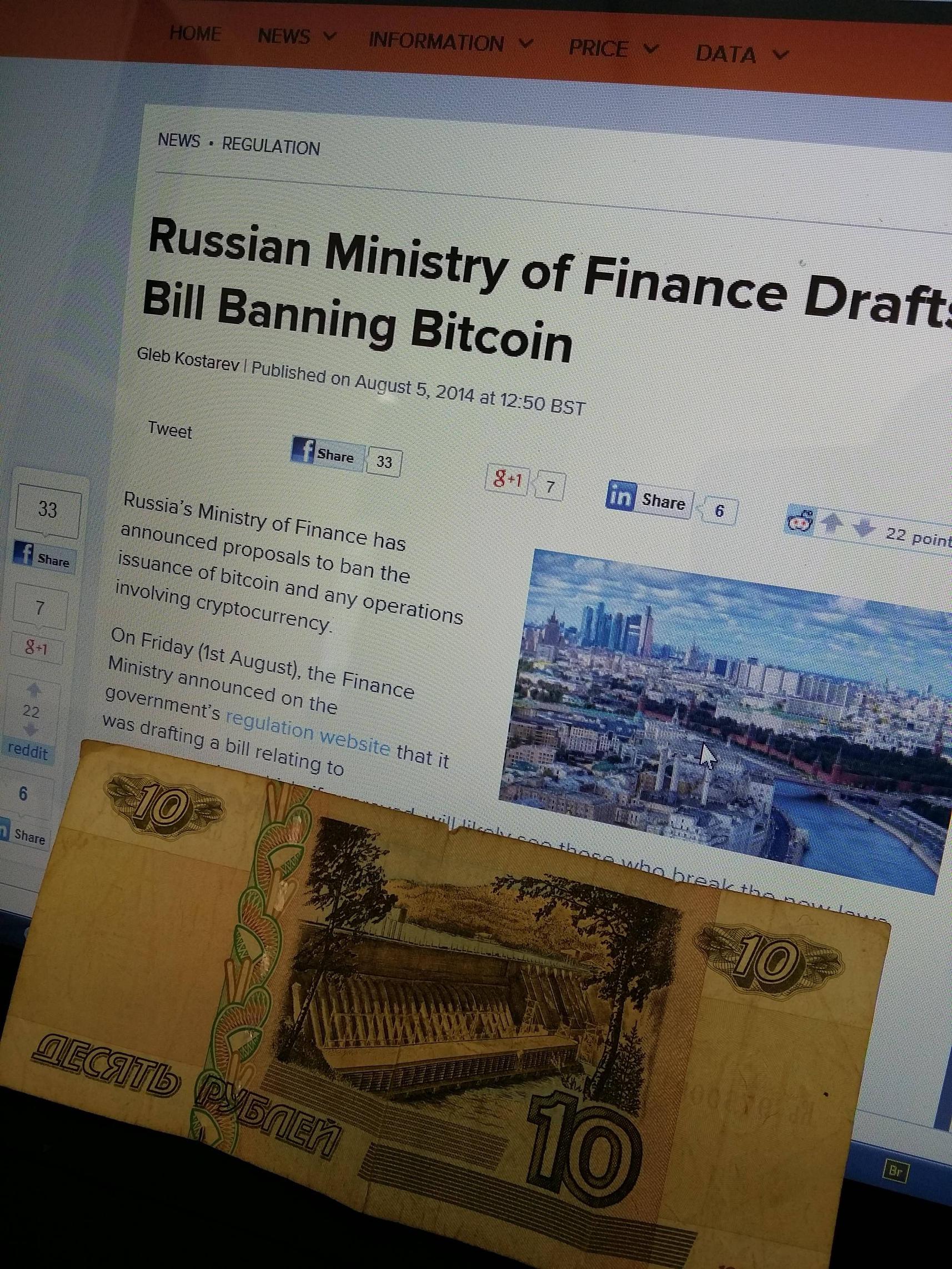 On one side there is Russia and its Ministry of Finance, who recently announced a proposal to ban the issuance of Bitcoin and any operations involving cryptocurrency in the country. According to the government's regulation website, the ministry is drafting a Bitcoin-related bill that will implement jail time for people dealing with BTC in Russia.
"According to Article 27 of the Federal Law 'On the Central Bank of the Russian Federation' (Bank of Russia) the official Russian currency is ruble. The issuance of monetary surrogates in Russia is forbidden as well as the introduction of other monetary units. However, monetary surrogate has no standard definition in the Russian legislation", reads the online announcement.
Besides banning the "issuance of monetary surrogates in Russia", the government agency also plans to restrict access to websites that enable people to buy, sell, transfer and use cryptocurrencies, Coindesk reports.
In the meantime, in South America, things are not looking better for the local Bitcoiners. The Argentinian cryptocurrency exchange Unisend has halted all customer deposits and bank transfers this Monday (4th) after Banco Santander Río and Banco Gailicia suddenly closed the company accounts.
Unisend has received written notifications from both banks during last week. According to Coindesk, the documents cited Article 792 of Argentina's code of commerce: the article says that a banking relationship can be terminated at the request of a bank or its client provided 10 days notice is given.
José Rodriguez, one of Unisend's partners, guaranteed that the exchange does not expect its services to be affected for long. "We have other banking relations and are working to open new ones in case any other contingency arises. Operations are continuing as usual", he announced.
Still, it is important to note that the letters were sent just a few days before the implementation of new banking rules imposed by the Unidad de Información Financiera (UIF), Argentina's anti-money laundering agency.
However, there are also good news for the Bitcoin community coming from France. A new report titled "Regulation in the face of innovation: public authorities and the development of virtual currencies" was released this Tuesday (5th) by the French senate, hinting at the possibility of regulation.
The document reports the meeting held in 23rd July by the French finance committee, also including details of a meeting between members of the French treasury, Bank of France, money laundering department Tracfin, the senate, intelligence agency DNRED, and the CEO of Bitcoin exchange Paymium, CoinFinance reports.
According to the report, the general opinion is that Bitcoin does need to be regulated, but at the same time it is also important to approach regulations carefully so not to harm innovation.