The major American online retailer Overstock, also known by its shortcut O.co, recently said it will start accepting Bitcoin in the second quarter of 2014, turning into the first big United States-based retailer to announce such a decision. The news was revealed by the company's chief executive Patrick Byrne to CNNMoney.
According to Byrne, Overstock's customers will be able to use Bitcoin to buy products from the online platform Overstock.com. "We think there's going to be a market in Bitcoin, and we want to get in front of it. We want to be the first major e-tailer that accepts them", the company's boss said.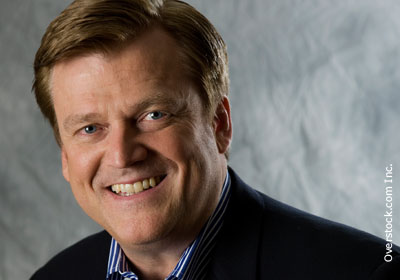 The decision of accepting cryptocurrency can be explained by Byrne's background, connected to the Austrian School of economics. "We're the guys who like gold. We think the monetary base should not be something that a government can create with a stroke of a pen", he said.
In other words, the platform's chief executive praises Bitcoin's features and the fact that the currency is "mathematically constrained", which protects it from the influence of government authorities, much like gold.
Adopting cryptocurrency now could help Overstock avoid the future "bad currency wars" that Byrne fears.
And what does the chief executive say about Bitcoin's volatility? Byrne acknowledges that the price fluctuation is still a problem and that the online retailer will need to "continually convert Bitcoins into dollars" for now.