Reddcoin is a currency that I have been following for some time, and most of the community has been patiently waiting for the currency to release, and switch to, Poof of Stake Velocity (POSV).
Yesterday, Laudney, the lead developer of Reddcoin, announced that an,"Announcement tomorrow will be made shortly after block 190,000."  While most expected that this was to announce the imminent release of POSV, the actual announcement was something much bigger.
Reddcoin's Social Wallet
Not only is POSV nearing public beta, but also a completely new type of wallet, known as a "social wallet", has been developed.  This wallet is:
the first ever fully functional cryptocurrency wallet that integrates various social features such as IRC chat, news feed, and official announcement. It has been designed to be easily extensible and many more social features, such as music, video, games, will be introduced one by one in coming months. The social wallet enhances user engagement, and along with PoSV, increases network security, and fits right in with Reddcoin's goal to become the social currency of the digital age.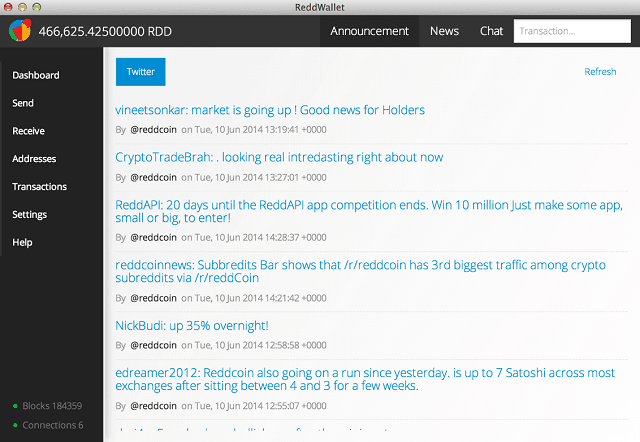 The social wallet enjoys a completely new UI design that makes the traditional QT UI look obsolete. It can act as a local desktop application or work with daemons running on remote servers through encrypted RPC calls. It's fully functional on Windows, Linux and Mac OS X.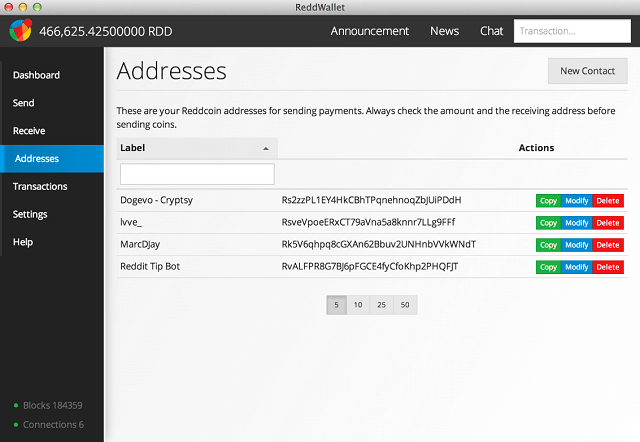 The social wallet is already being used by Reddcoin developers on a daily basis. Starting from today, everyday we'll send out invitations to the Top 10 Contributors of the Day to join us in beta testing. In coming weeks, the social wallet will be available to all.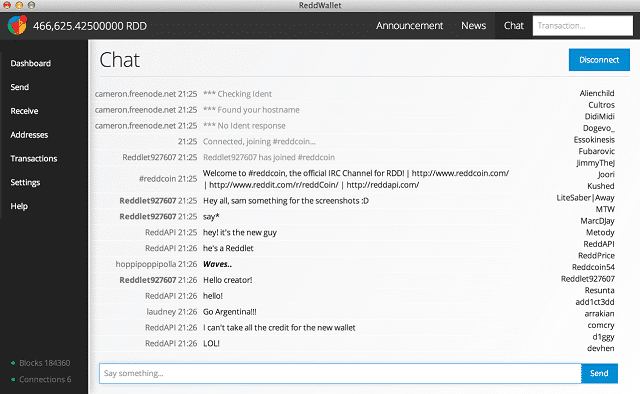 The Social Platform
The developer went on to vaguely mention a "next-generation social platform" which was very limited in it's description:
The goal of Reddcoin is to enrich and facilitate human social interactions. Our next-generation social platform is also under active development. Tipping across all social networks will be an important component of the platform but that's not all. At this stage, we are deliberately very secretive about the details of the platform due to competitive reasons. In summer, you'll find out more about the big picture and the details.
Personally, I have been a supporter of Reddcoin since before it's launch, and even invested a small amount in the original IPOC.  That may make me a little biased, but I think these developments and pictures speak for themselves.  If the Reddcoin team can pull this off, it will be a huge step forward, and show the innovation that is possible in the digital currency world.  I fully expect that many other dev teams will attempt to emulate these programs and systems, but at the rate things are currently going, the Reddcoin team will always stay one (or three) steps ahead.
This will be interesting to watch, and you can expect that Coin Brief will keep you updated on the latest developments.