Ouya, the developer of the homonym Android-based microconsole, used Twitter to announce that is now accepting Bitcoin payments.
The message published by the company on the well-known social network simply said "We accept Bitcoin. REJOICE!", but it was clear enough to make the community celebrate the arrival of a new (and important) cryptocurrency-friendly merchant.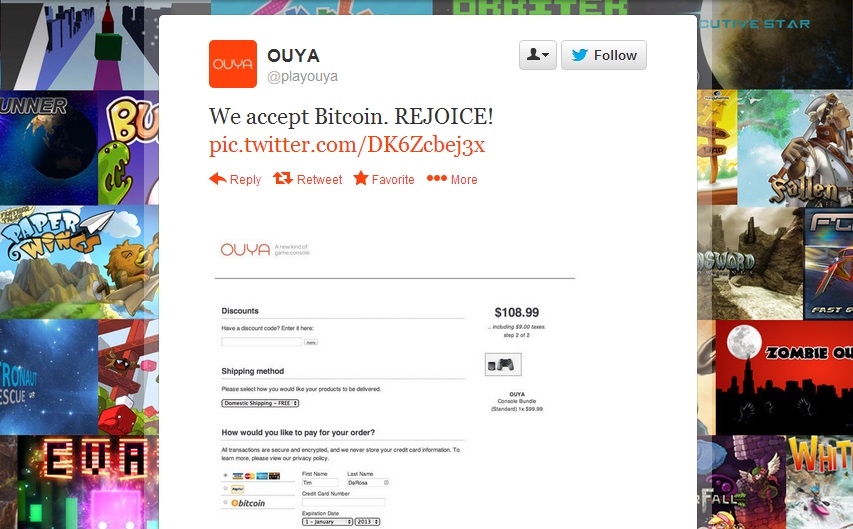 The tweet includes a picture that shows it's already possible to buy Ouya products with cryptocurrency. The image shows a checkout page from Ouya's website with a console and controller ready and a Bitcoin payment icon at the bottom of the page.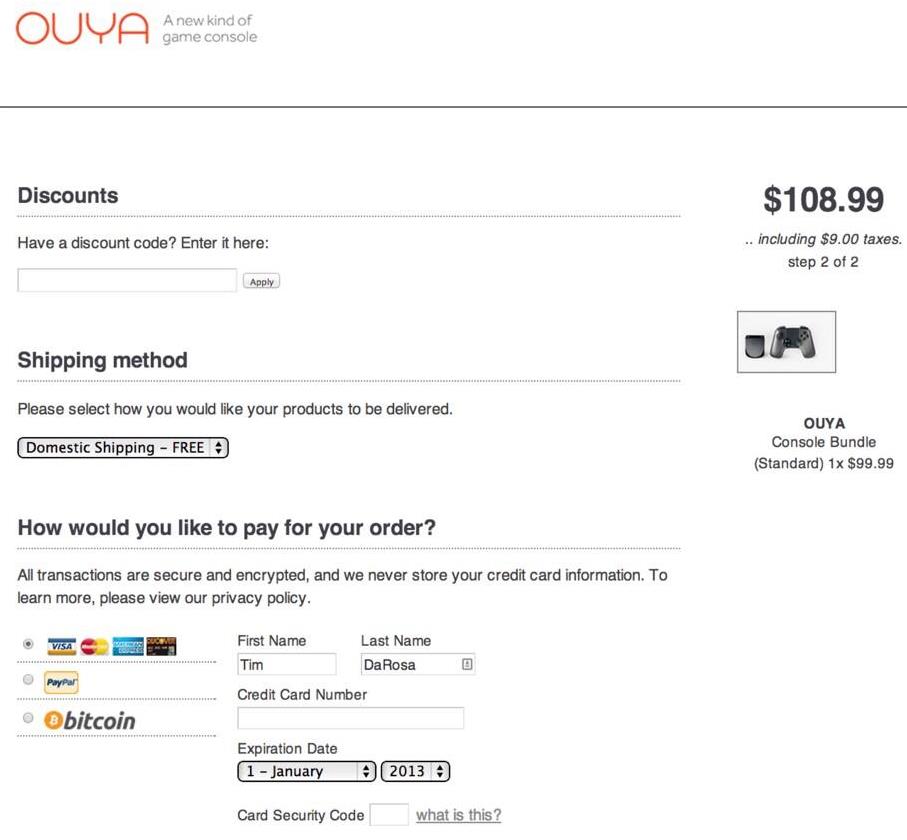 According to the site Polygon, Ouya also confirmed that is only accepting Bitcoin for consoles at this time. This means games cannot be bought with cryptocurrency at this time.
After this announcement, the online platform ShopAndroid also made public that is now accepting virtual coins. "We've had a lot of demand from users to begin accepting Bitcoin at ShopAndroid, and today I'm happy to announce that support is here! Just in time for the holidays, Bitcoin users can now checkout with the digital currency at ShopAndroid and our other Mobile Nations stores including ShopCrackBerry, the iMore Store and Windows Phone Central Store", says a message published by the platform.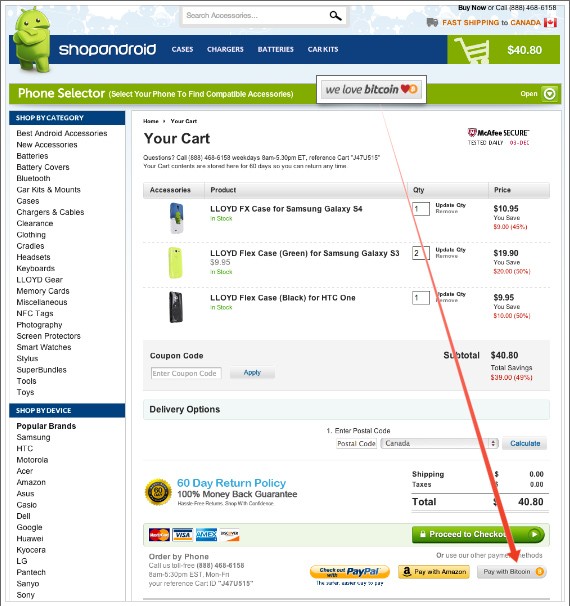 To pay with Bitcoin at ShopAndroid, the users only have to select the items they want to purchase and click on the "Pay with Bitcoin" button, located below the checkout total area.