Bitcoin is a remarkable form of currency and some would even call it 'perfect money'. There is much chatter in forums about the many things virtual money can do, many discussions about '2.0 theories' and how Bitcoin will challenge the financial world. But what about what the currency is doing now? Like, for instance, the non-profits and charitable organizations that are already taking Bitcoin's power to the next level.
Bitcoin is changing the paradigm of charity and crowdfunding. It has been part of some phenomenal forms of philanthropy over the course of its young life. There are many charitable organizations that can be vividly seen throughout the crypto community, crowdfunding everything you can think of in order to give humanity a helping hand.
And Bitcoin has proven to be unstoppable in this field. From giving children healthy and nutritional goods in third world countries to providing meals and shelter to the homeless. Non-profits that work with Bitcoin are changing this landscape.
[tweet_box design="default"]Bitcoin is changing the paradigm of charity and crowdfunding and it has proven to be unstoppable in this field.[/tweet_box]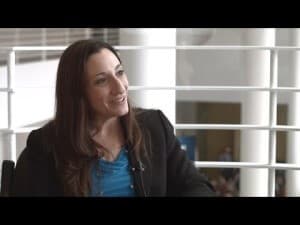 The BitGive Foundation lead by Connie Gallippi is one of the nonprofits changing the world. BitGive uses Bitcoin's unique features to help with public health and environmental issues. The nonprofit is the first 501(c)(3) recognized Bitcoin charity based in the United States, and is officially recognized by the IRS. Donations are tax exempt and can now give more funding power to desired charities.
BitGive has an investment trust fund and concentrates on individual charities, as well. Two of these campaigns are The Water Project and Save the Children's Fund.
The Water Project tries to battle the need for clean water in Africa. Over one billion people worldwide do not have access to clean drinking water. BitGive's donations to The Water Project aim to fight this problem with an effort to raise $10,000 in Bitcoin. The nonprofit succeeded with this goal and the donations raised so far exceed $11,000 in Bitcoin. With the money collected, The Water Project intends to build wells and sand dams in Africa.
One of their first campaigns involved cooperating with the charity Save the Children by boosting their fund relief effort following the Philippines disaster typhoon Haiyan. Over 6,000 people were killed and millions were left homeless. Children had been devastated by the loss of family members and some were left alone to care for themselves. Gallippi's team helped this charity by raising close to $5,000 in Bitcoin over the course of 24 hours.
Overall, BitGive is a great organization focusing its efforts on education and health, as well as improving the environment. The team is one of the many showing the great power of cryptocurrency mixed with crowdfunding.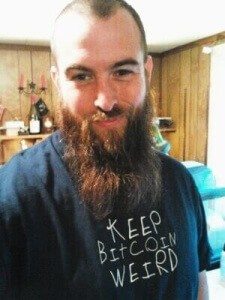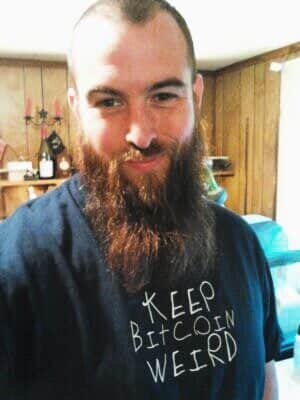 Another amazing non-profit in the crypto space is Sean's Outpost, lead by Jason King. The Florida-based outreach has served more than 156,000 meals to the homeless and has even built a few small homes there for shelter.
The saving power of Bitcoin over credit card processors has proven to be incredible and King, along with his crew, uses these savings to create more meals for the homeless. Processing fees for credit cards can be anywhere from two to five percent, but with Bitcoin the fee is 0.1 percent or less. By using Bitcoin, King has leveraged more buying power to help feed his residents at the outreach located in Pensacola.
King is also building an app that produces an 'Outpost Everywhere', a location-based app that will allow people to ask for and give out meals. King is currently building the app with the notorious developer YTCracker and the team hopes additional features can be added in the future. Features like the ability to offer/take goods such as blankets, coats and clothing. King told 99Bitcoins he is planning to make an announcement about the app at the upcoming Coin Congress event.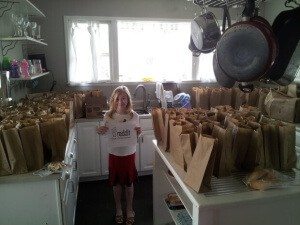 Spread across nine acres of land, King's 'Satoshi Forest' has been a great safe place for the homeless in the Pensacola area. Homelessness is deemed illegal in the state of Florida and acts such as sleeping in parks and panhandling will often find offenders arrested or fined. The Satoshi Forest provides a refuge where people are allowed to live in a tent, for instance. Some small homes were also built in the past for people staying at the Outpost, an idea inspired by the small homes' movement.
With the help of family and friends, King has proven the amazing power of crowdfunding with Bitcoin:
"You know the level playing field they are always talking about, the one that never really existed? Well it does exist now and it is called Bitcoin. If you care about a cause or an injustice you can tell the world about and raise funds to help. And no one can stop you. If it's helping a hurt puppy or feeding 162,000 homeless people, you can tell the world about it and the world, the whole world can respond. That is Bitcoin."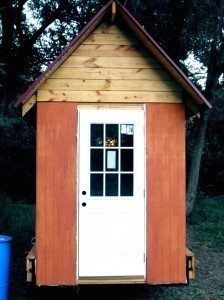 With the power of cryptocurrency's speed and leveraging cost, it's no wonder why non-profits and charities are using this solution. The savings can get people more resources, instead of sending portions of the funds to faceless corporations. With Bitcoin's speed, donors can get funds to people in need instantaneously, instead of waiting on transfers and finance protocol.
The power of the blockchain is also a tool these agencies can use. The ledger can record donations and hold them for view in the public eye forever, offering a level of transparency that many organizations might find scandalous.
Bitcoin is helping people now by providing the means to immediately access resources and these two wonderful non-profits are showing the world how it's done.