Recently I received a weird payment to my Bitcoin wallet. It was 1 Satoshi (0.00000001 Bitcoin) sent to me from an unknown address. I didn't really understand why was this sent to me. Here's an example of such a transaction:

After searching around for the meaning of this I found a thread on BitcoinTalk explaining this. Apparently these are SPAM transactions.

How people use micro Bitcoin transactions to SPAM you
Let's say you own a Bitcoin gambling website. You send out 1,000,000 transactions of 1 Satoshi (0.00000001 Bitcoin). This costs you 0.01 Bitcoins which is roughly $4. In each micro transaction you embed a message with your website's name. For example "My Bitcoin SPAM Company". It's safe to say that out of 1,000,000 people that receive "free" money at least 1% will check out where it came from.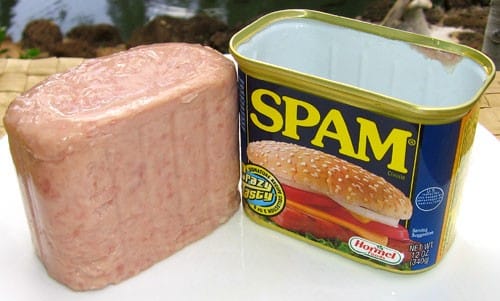 So now you have 10,000 people looking up your website on Google and perhaps becoming a client. Even if only 1 of these million becomes a paying customer you're already at a profit. Of course there's still a fee to pay for all of these transactions but it's might still be a profitable method to get your name out there.
The fee structure of Bitcoin is set up in a way that you wouldn't be able to scale such an operation, but apparently some companies still find it profitable.
How to embed SPAM messages inside a transaction
The Bitcoin protocol allows you to attach a message to a transaction. This is done through your Bitcoin wallet. Here's an example of how to attach a message through Blockchain.info: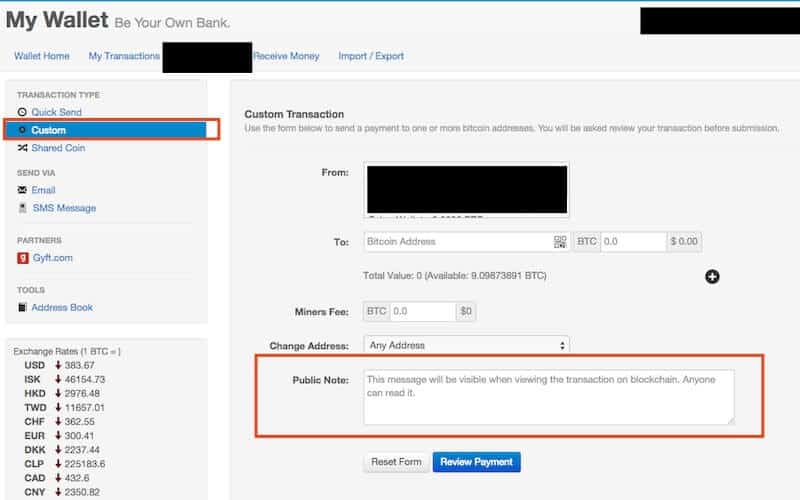 What can I do to prevent this SPAM ?
Unfortunately nothing. There's no way to block specific addresses from sending you money at the moment. The good news is that it you shouldn't be worried to much about it either. Just ignore these messages and in time spammers will hopefully find this less efficient. If this really annoys you, you can just archive your current Bitcoin address and use a new one that hopefully the spammers aren't aware of.