PayPal has finally decided to end the rumours. The company announced this Tuesday (23rd) that it has integrated Bitcoin as a payment option, but only via PayPal's Payments Hub, the company's alternative payments platform for digital goods.
The payment processor BitPay says PayPal customers with a Bitcoin wallet are now able to pay participating merchants in cryptocurrency when purchasing games, music, videos, news, ebooks and other forms of digital content.
For the readers that are not familiar with the Hub platform, we are talking about a platform developed by Zong, a company acquired by PayPal, that allows the integration of any payment method that has been previously implemented. The platform currently includes merchants that sell digital goods such as Blizzard, for instance.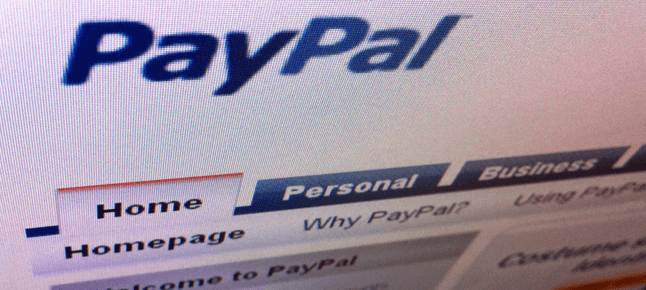 The merchants using the PayPal Payments Hub who want to receive BTC can simply create a merchant account with BitPay and provide the API credentials into the Hub admin. This action will create the Bitcoin payment option available at the check out stage.
PayPal admits that although it is "focused on giving people everywhere safer and more seamless buying experiences", they are also "fierce advocates of giving businesses – and in turn their customers – flexibility and the freedom of choice". That is why earlier this month the company announced that businesses working with Braintree would soon be able to accept Bitcoin as a payment option through v.zero SDK and Coinbase.
"PayPal is excited about all the innovations taking place in payments these days. More choices in how people create value, share it, buy, sell and trade it – that's exactly what PayPal is all about", said Scott Ellison. According to PayPal's senior director of Strategy, the company believes "Bitcoin offers unique opportunities as more people and businesses experiment with it".
PayPal is excited to work with BitPay to offer new experiences and the trusted service our customers expect. We hope to do more together as the Bitcoin ecosystem continues to evolve.
This last statement sets the tone for what we can expect in the future. Both PayPal and BitPay hint at the possibility of developing new Bitcoin-related features and services. BitPay revealed they "hope to work with PayPal on more Bitcoin-related projects in the future", so it might be just a matter of time until we are talking about more good news for the cryptocurrency ecosystem.
PayPal's decision to integrate Bitcoin through the Hub platform confirms the nature of the opinions voiced over the last months by company representatives. PayPal has been expressing interest in Bitcoin for a while, especially since eBay CEO John Donahoe said the cryptocurrency would play an "important role" in the company's future.