Last updated on March 26th, 2015 at 01:03 am
Neteller, the well-known global payment solutions provider, has announced the integration of a new Bitcoin deposit feature. A representative for the company revealed that the new option could be launched as early as this Thursday (26th).
The decision represents a fundamental change in Neteller's policy, the site Coindesk reports. The payments processor and prepaid card provider had previously changed its terms and conditions to prohibit "trade, exchange, purchase or sale of Bitcoins, or any other virtual currency."
A press release issued this Wednesday (25th) by Optimal Payments – the parent company that operates the brand Neteller – explains that the process of adding the Bitcoin payment option to the company's system was handled through a partnership with BitPay.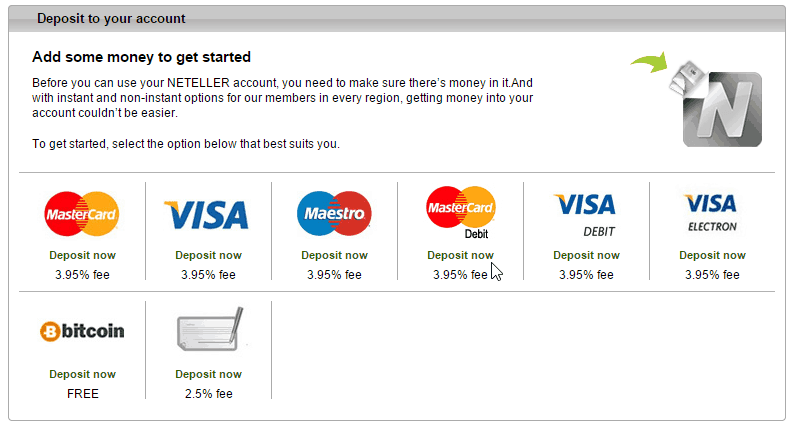 "Neteller already provides merchants and customers a broad and diverse set of online payment options and the addition of Bitcoin gives them another valuable payment method to help convert more transactions," said Joel Leonoff, president and CEO of Optimal Payments.
"We recognise the important role that cryptocurrencies play in the future of payments and we look forward to working with BitPay as the acceptance rate grows."
To avoid any consequences caused by Bitcoin's volatility, the merchants using Neteller's system and the new Bitcoin option will be able to immediately convert the cryptocurrency into fiat currency after receiving a payment.
"BitPay's processing offering mitigates the risk of Bitcoin price volatility by allowing the merchant to accept Bitcoins and immediately convert them to the currency of choice," confirmed the press release.
On the other side of the partnership, the cryptocurrency payment processor BitPay is pleased to work with Neteller. "Bitcoin's popularity is growing rapidly and has established itself as the most secure, most widely accepted digital currency," said Sonny Singh, the company's COO. "This relationship with Optimal Payments will help us to drive merchant acceptance on a global scale."
Maria is an experienced journalist currently living in the UK. She has been writing about Bitcoin and the altcoin universe since 2013. She is also a member of the Lifeboat Foundation's New Money Systems Board and a big cryptocurrency supporter.