The users of the online platform Thuisbezorgd.nl, the most famous food delivery service in the Netherlands, woke up this Tuesday with great news: the service is now accepting Bitcoin. This means the platform's clients will be able to order their meals from one of the 5,000 restaurants connected to the service. If this is not cryptocurrency conquering the real world, we don't know what it is.
Although the company realizes that not a lot of clients will immediately start paying with Bitcoin, it has added the support for digital coin anyway, mainly to offer more choices to the customers. Quoted by the site Tweakers (in Dutch), Imad Qutob, Thuisbezorgd's marketing manager, believes that iDeal, an online payment method, will remain the most popular payment method. For now, "we don't expect Bitcoin to reach 10 percent of our total payments", he said.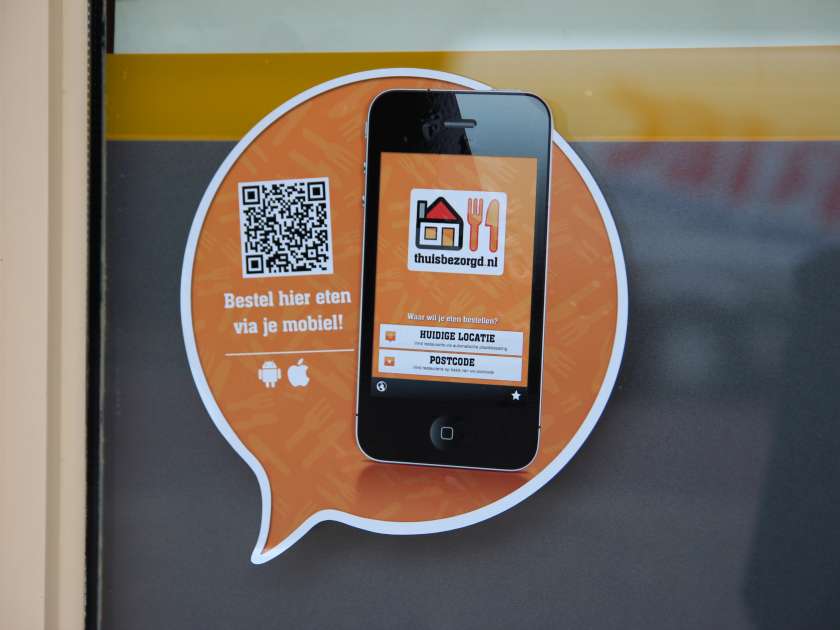 However, with the platform charging an extra €1 when the customers pay through iDeal, Bitcoin – which is free of additional charges -might conquer some ground quickly.
"We believe that both parties can grow big with online payments. In 2009, we added Paypal support and back then Paypal wasn't as big as it is now", Qutob says, talking about the future and the possible contribution of Thuisbezorgd to raise awareness about cryptocurrency.
"It's hard to say how many people are using Bitcoins in the Netherlands. It's a chicken-egg story: if you can't pay with Bitcoins anywhere, the popularity will not grow", he adds, highlighting a fact that is essential for the dissemination of any payment method.
With this huge break, Bitcoin will surely experience a big push in the Netherlands. Thuisbezorgd.nl is the ninth company with the highest revenue in the country and about half of its deliveries are made and paid online.