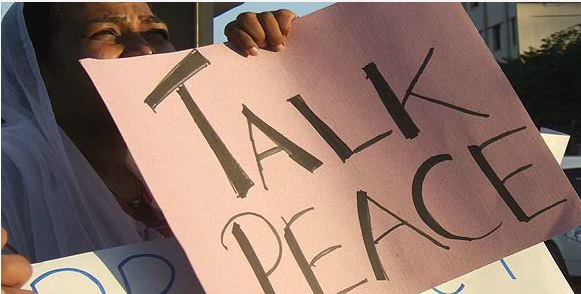 Bitcoin is now an option to the cryptocurrency users eager to help the Sri Lanka Campaign, a global non-partisan movement that fights for humanitarian relief and the end of human rights abuse in the country.
The possibility of making cryptocurrency donations is not only great for the Bitcoiners around the world, but also for supporters in Sri Lanka that might be concerned with possible repercussions from the military once the authorities found out the source of the money.
"If you are worried about your privacy and security, you can give money to us completely anonymously from anywhere in the world via Bitcoin", explains the organization's website. The group relies on donations to keep "campaigning for peace and justice in Sri Lanka". There's also the option of supporting directly some volunteers conducting their own projects in the country.
"Sri Lanka is a stunning island with beautiful sights, amazing landscapes, incredible wildlife, wonderful food and friendly people. It is not surprising that each year nearly a million people from all over the globe visit to experience the hospitality and sights on offer", the organization explains, only to remember that, despite the beauty of the country, "many Sri Lankans live in fear".
Sri Lanka is ranked as the second worst country for involuntary disappearances and the fourth most dangerous country for journalists in the world.

There is strong evidence of widespread torture and murder, discrimination and land-rights abuses, with those in power above the law. While many people have reportedly been illegally detained, tortured or disappeared, to date very few perpetrators have been arrested or charged.
To help the Sri Lanka Campaign and support the group's work, this is the right Bitcoin address: 1MaUURRXnWtPaRC4wSuBfEMBsBGuw64Thp. Or you can visit directly the donations' page.