Last updated on May 20th, 2015 at 01:03 am
The New York Stock Exchange (NYSE) launched the first exchange-calculated and disseminated Bitcoin index, called NYXBT.
The new NYXBT index will represent the US dollar value of one BTC based upon actual transactions occurring on selected cryptocurrency exchanges. These platforms have been previously valuated by the NYSE, a member of the Intercontinental Exchange, the American network of exchanges and clearing houses for financial and commodity markets.
Initially, the NYSE Bitcoin index will feature data from leading US-based crypto exchange Coinbase. The choice is not surprising, as NYSE made a minority investment in the Bitcoin company this year.

This new index will allow Bitcoiners and also non-cryptocurrency users to track the price of Bitcoin on the New York Stock Exchange based on reliable data.
NYXBT works thanks to a unique methodology that relies on rules-based logic to analyze a dataset of matched transactions and verify the integrity of the data. This process ultimately generates an objective and fair daily value for one BTC in US dollars as of 16:00, London time.
The users can then access the information within a short period of that time via the widely-distributed NYSE Global Index Feed (GIF). However, the index will be made publicly available for an initial period on the NYSE index page.
Major financial institutions like the New York Stock Exchange are increasingly realizing the potential of Bitcoin, according to NYSE Group President Thomas Farley. "Bitcoin values are quickly becoming a data point that our customers want to follow as they consider transacting, trading or investing with this emerging asset class," he said.
"As a global index leader and administrator of ICE LIBOR, ICE Futures US Dollar Index and many other notable benchmarks, we are pleased to bring transparency to this market. By combining our technology infrastructure with our expertise in index calculation and data management, we will continue to launch complementary products based on our rigorous standards and proprietary index methodology."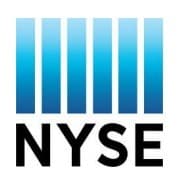 The new index will be supervised by NYSE's Index Committee. The organization will oversee the rules and methodology behind the benchmark, "working to ensure it continuously reflects the current nature of the evolving Bitcoin market."
The committee will also be in charge of identifying and reviewing the data sources for the index calculation process as further exchanges are added to the mix. According to a press release, "the NYSE Bitcoin suite of indices is anticipated to grow, with new indices introduced over time."
Maria is an experienced journalist currently living in the UK. She has been writing about Bitcoin and the altcoin universe since 2013. She is also a member of the Lifeboat Foundation's New Money Systems Board and a big cryptocurrency supporter.