The San Francisco-based platform Digit has recently launched a new homonym tool that alerts the users via mobile texts when the price of Bitcoin changes.
The SMS alert service guarantees no spam and zero fees, allowing the users to set up a price alert and receive a text when their favorite cryptocurrency price hits the desired value.
The tool, developed by a company that digit intends to "refresh the interactions between humans and their money", can be seen like an alarm clock that rings a bell in your smartphone.
Patrick Algrim, one of Digit's founders, describes the Bitcoin SMS alert tool as "a minimal way of getting text-based notifications whenever the price of Bitcoin matches your criteria".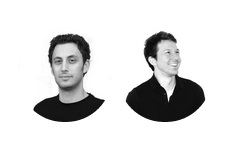 With Digit, there's no more need to check Bitcoin price constantly, but you also get to avoid the other spammy services out there.
"The tool was created because everything else on the market either charged or was somewhat spam suspicious", Algrim told Bitcoin Examiner, adding that the users' mobile number and price watching activity "are completely anonymous" all the time.
The tool is free to use, but the founders accept donations through the address 1H5ioXFPrCtP6WjHby9BszgRZc5Tf8jje5.