Coinbase just released its newest update for Android 2.0 on the Play Store, as well as the platform's all-new Merchant App, which makes it easier for merchants to accept Bitcoin.
This updated version of Coinbase's app features a new user interface, along with "improved speed, reliability and ease of use", the company guarantees. The application now supports easy refreshing of the buy and sell price and the ability to hide the user's balance, as well as a new Bitcoin price widget. Besides, it's "easier to switch between accounts".
The app was also translated into three new languages: Czech, Spanish and Dutch, widening the integration of the users.
However, this isn't Coinbase's only news. Like we said before, the company released its Merchant App, which includes the platform's well-known point of sale functionality. This new separate Coinbase application also allows the online merchants to make their offerings available offline.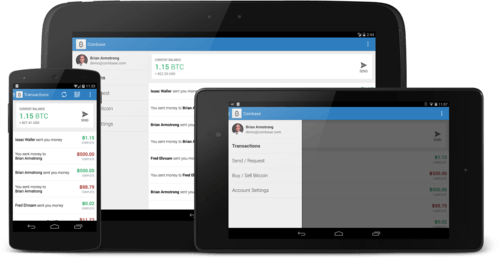 Any merchant can now accept cryptocurrency using the POS app, without any exchange risk thanks to an immediate exchange to US dollars that are deposited in a bank account daily. The feature still allows the merchants to make transactions until $1 million without paying any fees is also active. After this period the fees stay minimal (one percent).
Besides, this new merchant app also allows the users to track orders in their Coinbase online account and generate accounting reports for their bookkeeping. The Merchant App is available on the Play Store for Android 2.3 and up.
Images from Coinbase