The National Bank of Ukraine has announced that it will proihibit the use of Bitcoin in the country. According to the authority, the bank's goal is to protect the citizens and their rights.
The news becomes public soon after New Zealand's Reserve Bank (RBNZ) announced publicly that it didn't see Bitcoin and other digital currencies as a threat to the current banking system. The RBNZ also revealed it is planning to take a light regulatory approach regarding cryptocurrency.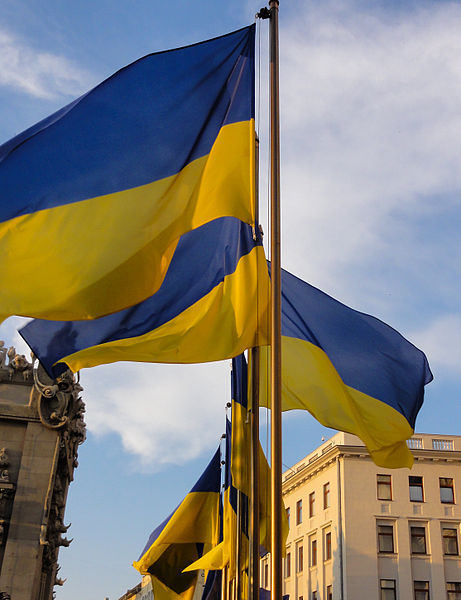 However, it looks like the Ukrainian authority is following the opposite path and imposing a ban that will surely affect the local Bitcoiners.
"In order to protect consumers' rights", Bitcoin "cannot be used in Ukraine as a means of payment", the site Ukrinform.ua reported. Also, digital currencies are considered simple "money substitutes" and therefore illegal as a payment option.
The National Bank of Ukraine announced the news on Facebook, reveals the same site, but apparently there is no official statement published on the bank's online page.
According to the bank, some of Bitcoin's main features – such as the fact that it allows quick international payments with a minimum of bureaucracy – have made cryptocurrency extremely attractive to the perpetrators of illegal activities like money laundering or financing terrorism.
In order to protect consumers' rights and security of the money transfer system, the National Bank recommends that you only use the services of those payment systems and settlement systems that are registered, as well as the participants in these systems and related service providers of payment infrastructures.
Ukraine seems to be following Russia's footsteps when it comes to Bitcoin. The latter recently implemented fines to punish the illegal use of digital money in the country.
In the meantime, Ukraine's currency – the Hryvnia – closed at a historic low against the dollar on Friday (7th), even after the central bank restated it supports and trusts the currency no matter what. Numerous media outlets report that the growing tension in a few Ukranian rebel-held separatist regions seems to be affecting the currency's value.
Images source: Wikimedia