Welcome to 99Bitcoins' weekly round up. Ready to get an update on the most important news of the past week?

New report shows Mt. Gox leaked Bitcoin for years before collapse in 2014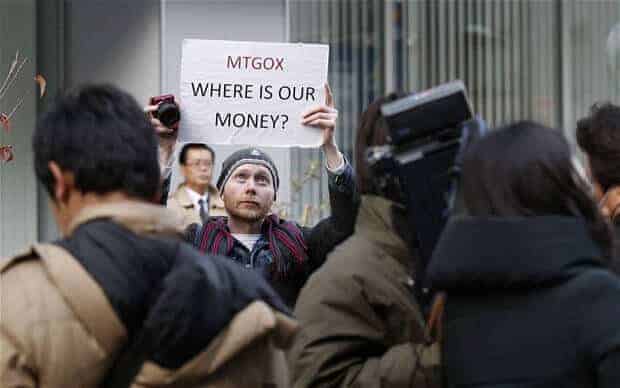 Mt. Gox started leaking BTC in 2011 and was "practically depleted of Bitcoins by 2013", says a new report released by WizSec, a Japanese group that has been investigating the exchange's downfall.
According to the Tokyo-based group, the company's collapse – a string of problems that led to the disappearance of around 650,000 BTC – started years before the case became public knowledge in February 2014.
Full article on 99Bitcoins.com
Brock Pierce elected Bitcoin Foundation board chairman
Venture capitalist Brock Pierce has been named chairman of the board of directors at the Bitcoin Foundation, the digital currency's oldest trade organisation.
Pierce was elected to the position by a 3-0 vote on Tuesday (21st), with board member Olivier Janssens abstaining. The 34-year-old was nominated by board member and BTC China CEO Bobby Lee, with whom Pierce was elected to the foundation in May of 2014.
Bitcoin Foundation chief says Bitcoin benefitted from illegal deals
Full article on 99Bitcoins.com
Bitcoin exchange itBit seeks New York banking license
In a little noticed move, Bitcoin exchange itBit has filed for a banking license in New York, according to the state banking authority. Approval for the license may come in the next couple of weeks, people familiar with the matter told Reuters, which could make itBit the first Bitcoin company to be regulated as a bank in the United States.
The application is part of itBit's plan to expand its business into different corners of financial services, and present itself as a trustworthy and reputable company. Right now, itBit operates as an exchange where buyers and sellers trade the Bitcoin digital currency.
Spanish Bitcoin community celebrates Bitcoin's VAT exemption
Spain's Bitcoin community is celebrating following confirmation that the cryptocurrency is exempt from Value Added Tax (VAT) in the country.
Bitcoin had always been exempt from VAT, but a spokesperson from Spain's tax office, Ministerio de Hacienda, told CoinDesk the decision had been clarified following a question from a Bitcoin aficionado.
Why the Chilean government gave $40K to a local Bitcoin exchange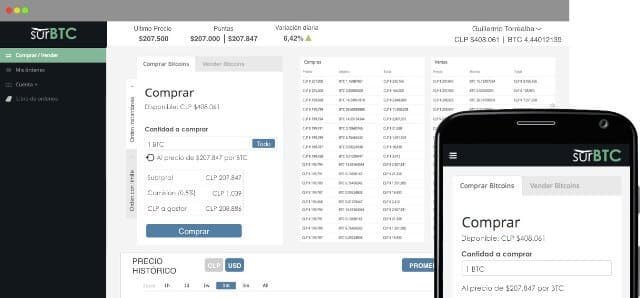 The new Chilean Bitcoin exchange SurBTC might have kicked-off operations very recently, but it has already conquered the trust of the country's government.
Although the company faced a lot of opposition from banks in the beginning, it eventually found a cryptocurrency-friendly banking partner based in Chile. However, SurBTC's evolution really picked up speed thanks to the support provided by the Chilean government.
Full article on 99Bitcoins.com
Bitcoin is the future: Paypal changes terms of service to take your content
PayPal has joined forces with Bitcoin as a sort of keep-your-friends-close-and-your-enemies closer tactic. Bitcoin is designed to overtake and make obsolete services like Paypal and Western Union. It is faster, less expensive, and doesn't require their third-party services to accomplish the same objectives. It is a better PayPal, and they know it.
Now that the Internet has borne this superior option, it would be wise for PayPal to foster a stronger connection with its customer base to keep them happy and in the fold, no? PayPal doesn't see it that way. In fact, they may be looking to drive more people towards the freedom and convenience of Bitcoin with their upcoming changes this summer.
Midas Rezerv announces the first gold-backed currency on the Bitcoin blockchain
Midas Rezerv has launched a more efficient way to trade physical gold. Trade gold for very low fees and the transparency of blockchain technology. Every Midas Rezerv token is 100% backed by one gram of gold.
The Midas Rezerv team has launched a decentralized distributed 100% physical gold-backed token platform designed to enhance investments, trading, capital preservation, and payments in physical gold represented by its digital equivalent. The gold holdings are stored in non-bank, fully-insured vaults located in Free Trade Zones, with a permanent proof of holdings available for public access online and via the blockchain.
Kraken is accepting claims for lost BTC from Mt. Gox creditors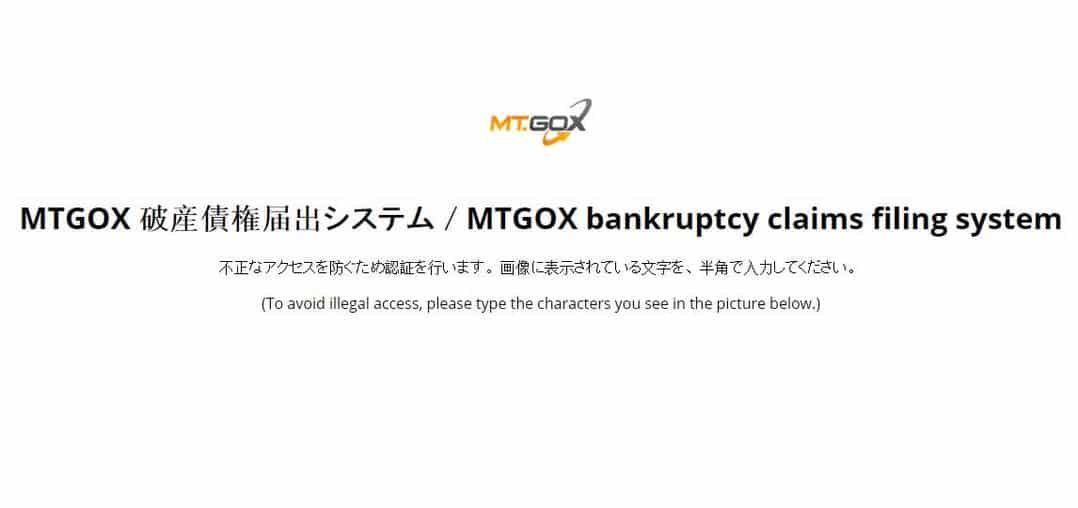 The exchange Kraken has announced that Mt. Gox creditors can now file claims for the cryptocurrency lostfollowing the collapse of the Japanese company.
The San Francisco-based Bitcoin exchange was selected by official trustee Nobuaki Kobayashi in November 2014 to deal with the Mt. Gox case and assist the fallen exchange's creditors "in investigating missing Bitcoin, filing claims, and distributing remaining assets."
Full article on 99Bitcoins.com
Bitcoins 'losing' value for cyber-thieves
The falling value of Bitcoins have made them much less attractive to cyber-thieves, claims a security expert. The anonymity of the virtual cash has made it a favourite with thieves who blackmail victims with viruses.
Now hi-tech gangs quickly convert payments into other currencies, said IBM security expert Etay Maor in an interview with The Register. One Bitcoin is now worth £155, much lower than the £728 value it hit in late 2013.
First Western Australian Bitcoin exchange DWVX partners with Westpac Bank
Western Australia is an under-served area as far as Bitcoin exchanges go. West Australia alone is as large as Western Europe, a region that encompasses nine countries.
Despite the Internet's tendency to shrink the planet, Bitcoin is a store of value, which entails risks all its own, so the creators of Digital World Ventures, the company which is backing DWVx, believe that people in Western Australia will feel more comfortable dealing with a local exchange. To this end, they are planning to have a physical location for people to deposit cash in order to buy Bitcoin.
Bitcoin is a white 77 year old rapper, and his new song just came out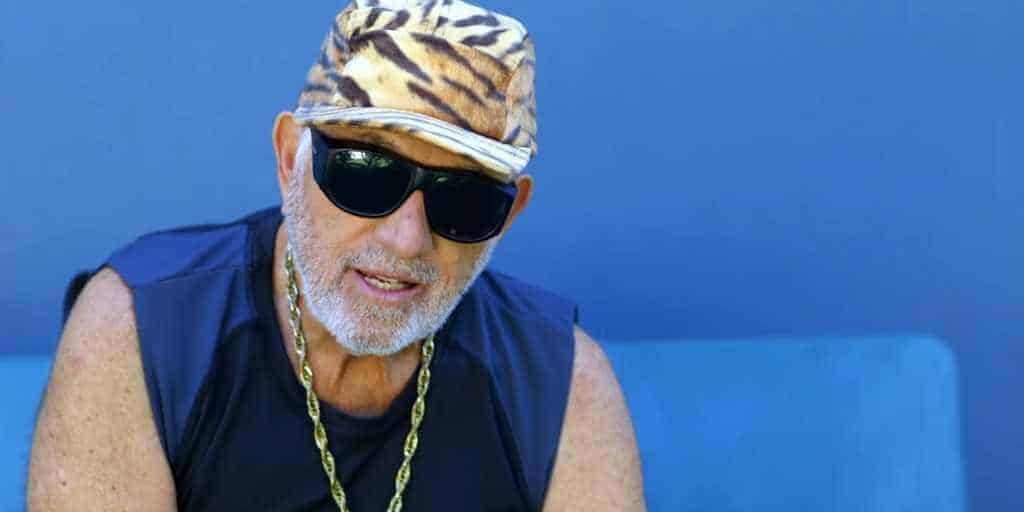 Two days ago a video by a hip hop artist named "Bitcoin" was released to YouTube. Its title: Doggy Style.
The video has gotten more than 7,500 views and 270 upvotes in just two days. Apparently Lee, a 77-year-old white man from Philadelphia decided to start off a hip hop Youtube career around December 2014.
Full article on 99Bitcoins.com
CoinHako is the first insured Asian Bitcoin exchange
In an effort to boost security, Asian Bitcoin exchange CoinHako has announced that it's the first Asian exchange to fully insure its Bitcoin reserve, using BitGo's insurance offerings.
We asked CoinHako Co-Founder Yusho Liu what the company being insured means for their customers, and what made them decide to implement the insurance system: "Being insured means that users' deposits in CoinHako's hot and cold wallets are now insured against hacking and theft. It does not cover Bitcoin lost or stolen as a result of an individual user's negligence to maintain secure control over their login credentials."
Bitcoin trading drooping price despite bullish desires
The Bitcoin price is slumping despite a market desire to advance the price. Certain parties outside the orderbooks have wanted a lower price tag on the crytocurrency for over a year and their collusion is proving ineffectual against fundamental forces.
Chronic manipulation at BTC-China and Bitfinex does not detract from a textbook decline, but the question remains: "Why would Bitcoiners be selling at these levels?" Selling down to where? $200 ? $100 ? $10. Impossible! The manipulators are taking the market for a fool and will not get their level despite heavy handed tactics.
Russian court to decide on Bitcoin blockade, sites promise to fight appeal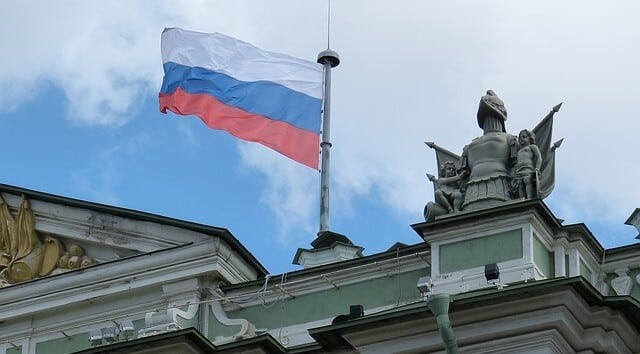 The regional court of Sverdlovsk Oblast, located in the Russian town of Nevyansk, is in the center of a Bitcoin-related controversy. The court is currently assessing an appeal that challenges the decision made by the country's media watchdog to block several Bitcoin sites in Russia.
In January 2015, the Russian authority Roskomnadzor (Federal Service for Supervision in the Sphere of Telecom, Information Technologies and Mass Communications) announced a Bitcoin blockade in the country, denying access to a selected number of cryptocurrency sites.
Full article on 99Bitcoins.com
World's first mining pool 'Slushpool' targets Chinese market
CoinTelegraph spoke with the creator of the first bitcoin mining pool of the world, Slushpool, which has released its Chinese version targeting the untapped potential of the growing Asian market.
Slushpool belongs to SatoshiLabs based in Prague, Czech Republic. As one of the earliest Bitcoin companies, SatoshiLabs also operates Bitcoin hardware wallets named Trezor and Coinmap used to check the merchants who accept Bitcoin worldwide.
Robocoin rolls out Romit global Bitcoin remittance service
Robocoin, a pioneer in Bitcoin ATMs, has announced the rollout of Romit, which it bills as the cheapest and fastest money-transfer service in the world. The new cash remittance application leverages the Bitcoin blockchain. Any web-enabled kiosk, ATM or cashier can offer Romit KYC (know your customer)-compliant money transfer services. The service can send money to a smartphone, tablet or PC.
By using the Bitcoin blockchain, the Romit remittance solution circumvents Forex foreign exchange fees, wire transfer fees, and banking requirements.