Boxing champion Mike Tyson has just announced his plans to launch a new Bitcoin ATM in August of 2015. The sports legend shared the news via Twitter on Saturday.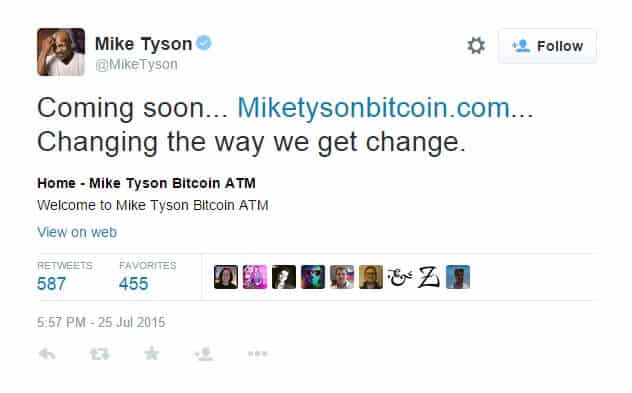 "Changing the way we get change" was the slogan chosen by Tyson. The tweet also includes a website address, where you can find out more (but not a lot more) about the athlete's Bitcoin endeavour.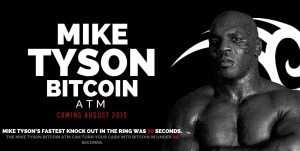 According to MikeTysonBitcoin.com, a new Bitcoin ATM is coming out in August, so we will find out more about Tyson's project very soon.
The device will apparently focus on quick and efficient transactions: "Mike Tyson's fastest knock out in the ring was 30 seconds. The Mike Tyson Bitcoin ATM can turn your cash into Bitcoin in under 20 seconds," reads the website. The sentence hints at the fight between the former undisputed heavyweight champion of the world and Marvis Frazier, which ended after Tyson defeated his opponent in just 30 seconds.
The reaction of the Bitcoin community has been huge, with some people applauding the initiative (someone even wrote "Mike Tyson: The hero Bitcoin needs") and others thinking this is some sort of prank. However, the Bitcoin Foundation has already welcomed Tyson's announcement on Twitter, writing "Welcome aboard Mike! The world of Bitcoin is glad to have you with us!".