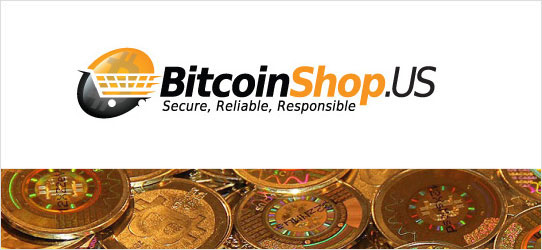 If you don't known BitcoinShop.us by now, shame on you. This is the new trendy place online to spend your digital coins, buying everything from electronics to books. The platform's base keeps growing on a daily basis and already has more than 55,000 products distributed through 19 departments.
With BitcoinShop.us being considered the Amazon for Bitcoiners, 99Bitcoins had to talk with one of the co-founders of the online store. Michal Handerhan answered our questions and explained how the business, based in Maryland (United States), started and also how it's evolving. With BitcoinShop.us beta stage ending in a few days, the company is preparing for the big jump.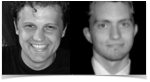 When and how did you and Tim Sidie (the other co-founder) decided to create a platform like this?

Michal Handerhan – Both Tim and I have been fascinated by the concept of online virtual currency that has no ties to any particular country. A currency that is not manipulated by any particular government and functions only on free-market principles. Bitcoin is exactly that. And so when we received our first Bitcoins in our mobile wallets we couldn't wait to use them. After all, no currency is worth anything until you can spend it.
So during one of our lunches at NASA Goddard Space Flight Center cafeteria, where Tim and I originally met, we chatted about the lack of Bitcoin stores, we saw a huge opportunity and decided to start BitcoinShop.us. And the rest is history.
How long did it take to have the platform ready to operate?
Me and Tim's lunch took place around mid May and the site was publicly released at the end of July.
What is your first balance of the service?
Our first balance is effectively zero. We continue to utilize lean startup principles to expediently capitalize on the opportunity to offer a comprehensive e-commerce solution to the Bitcoin community without the need for large investment capital, which at the end lowers costs for our customers. The number of daily average orders increases steadily, and our humbled expectations are more than exceeded every week making the journey very exciting.
Do you plan to add new features in a near future, maybe even other cryptocurrencies?
We are adding new merchandise 24 hours a day, we focus only on quality products from reputable sources. We are blown away by the variety of items people buy with Bitcoins. For example, this past week we sold a bicycle, vacuum cleaner, 5lb Hawaiian coffee beans and a sectional sofa.
We are receiving a huge amount of requests: individuals wanting to sell homemade products, existing online stores wanting to sell their merchandise, local businesses and artists interested to sell their goods and services in exchange for Bitcoins. The list goes on. In addition we are in contact with Charlie Lee (founder of Litecoin) and exploring the possibility of adding Litecoin payments as well. And let's not forget the upcoming holiday season, we are lining up plenty of surprises.
Which payment processor are you using?
Currently our customers can choose between paying through Bitpay or by using their Mt. Gox account.
Every platform has its own way to operate. How does the chain between the supplier, the BitcoinShop and the client works? 
We were able to combine a wide range of available open-source tools together with tons of custom written code to simply gather the most popular items from around the internet from reputable online stores that do no accept Bitcoin payments and by using authorized re-seller status we allow our customers to purchase these items using the Bitcoin currency.
What's your opinion about regulating Bitcoin? In this case, how do you deal with the law?
My personal belief is that it's in the United States government's best interest to recognize Bitcoin as a currency just like any other. However I would discourage any tight regulations that would hinder businesses like ours. Or worse, push them out of this country.
Any predictions about the future of Bitcoin? 
Bitcoin has a very strong foundation, in addition the economic turmoil and the United States government's response to it has a lot of people wonder "Really how strong is the US dollar, the current global currency?". Of course Bitcoin is nowhere near to compete with any major currencies but it has one thing the others don't: it's completely backed by math and – to my best knowledge – you can't shut math down.