Coin Republic, a Singapore-based Bitcoin exchange, has been acquired by meXBT. With the acquisition it appears that the Mexican cryptocurrency trading platform is looking to expand into Asia. The total amount of the deal remains unknown.
Coin Republic was founded by David Moskowitz, a former ESL (English as a Second Language) teacher based in Singapore, in 2013. While the deal is now confirmed, rumors had previously been swirling after Moskowitz acknowledged that he was talking to various parties about a potential acquisition.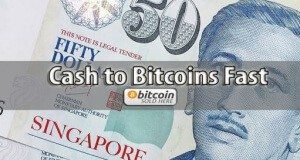 Coin Republic charges a flat fee of 1.9 percent on exchange services and features no hidden spreads. The platform is also known for using a very secure 256bit SSL encryption protocol and, perhaps most importantly, the company does not hold onto any of the BTC being exchanged. Coin Republic acts merely as a middleman and directly sends coins from wallet to wallet. After the infamous Mt. Gox collapse, many Bitcoin users have rightly feared parking their money in exchanges.
The acquiring company, meXBT, was also founded in 2013 and has emerged as a major player in the North American and Latin American Bitcoin markets. The company allows users to buy and sell BTC in either American dollars or Mexican pesos.
[tweet_box design="default"]With the acquisition of Coin Republic, meXBT is now in the perfect position to expand into Asia and to grow into a truly global company.[/tweet_box]
It remains unclear if there are any legal hurdles that need to be cleared before the deal is concluded, though Singapore is generally know for lax regulations in regards to business transactions. Most likely, the acquisition will go through unimpeded.
Singapore has long been known for its relaxed rules and pro free market policies, though the Singaporean government is also known for using a heavy hand when need be. If the government should turn against Bitcoin, things could change quickly. So far, however, the Singaporean government has been taking a pro cryptocurrency stance, encouraging and even funding Bitcoin startups.
In Singapore, Bitcoin is taxed as a good or service, rather than as a currency. When Bitcoin is used to make purchases, companies will be taxed on the income from the sales. When Bitcoin is used as an investment, no taxes will be levied as Singapore has no capital gains taxes.
The Singaporean government has also stated that businesses engaged with Bitcoin will have to verify the identity of the cryptocurrency traders they work with. The government has stipulated this requirement due to fears that Bitcoin could be used to finance terrorist activities and for money laundering purposes. It is unclear how strictly the government enforces all these regulations and taxes.
Either way, as one of Asia's leading finance centers, Singapore offers a great location to establish a regional foothold. A number of Bitcoin companies have been relocating to Singapore or setting up regional operations in the city-state. In this context, meXBT is simply the most recent of a steady trickle of Bitcoin companies to get involved with the Singaporean crypto-market.