The first Lamassu Bitcoin machine was shipped last week and the company is now preparing to ship another 13 devices to very different locations across the world, like 99Bitcoins reported this Monday (7). However, who's the lucky guy who got the first Bitcoin ATM and what is he doing with it? Here's the answer!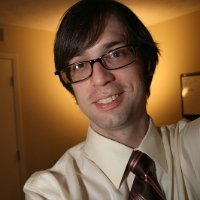 According to the site Payments Source, the first buyer of a Lamassu's machine is the Bitcoiner Aaron Williams, a senior product manager at the company WorldPay. He bought the cryptocurrency ATM for his personal interest, so for now it's just sitting in his home, in Atlanta.
However, in a near future he plans to show off the equipment at upcoming conferences. The next stage –installing the device in a nearby business, so other people can use it – will be discussed with his lawyer, the Bitcoin Foundation member Marco Santori. Together, they will figure out the regulatory concerns related to having one of these ATMs in a public place.
Williams believes this is one of the big necessary steps to make Bitcoin go mainstream. "People have been hearing about Bitcoin 'ATMs' for months and are skeptical because they haven't seen them on the street. Well this isn't crypto-zoology anymore. These things are real and I'm about to release one into the wild", he told Payments Source.
In this first phase, the Bitcoin ATM with be stocked with William's Bitcoins, but first he's registering with the Financial Crimes Enforcement Network to avoid any problems.