Maximillian Laumeister might be an unknown name for the rest of the world, but not in the Bitcoin community.
The young developer and student at the University of California was the creator of the website ListenToBitcoin, which accompanied many traders and miners in the cryptocurrency ecosystem while producing calming sounds and images generated by transactions.
The platform was launched in March of 2013 and was praised by the users until Laumeister sold it to an anonymous buyer, without knowing the new owners intended to infect the website with malware. It was a hard hit for the student, who never thought this could happen.
Later, Laumeister launched a similar new platform, an original clean site that is currently hosted at BitListen.com. Six months after the controversy generated by the case, he talked to Bitcoin Examiner.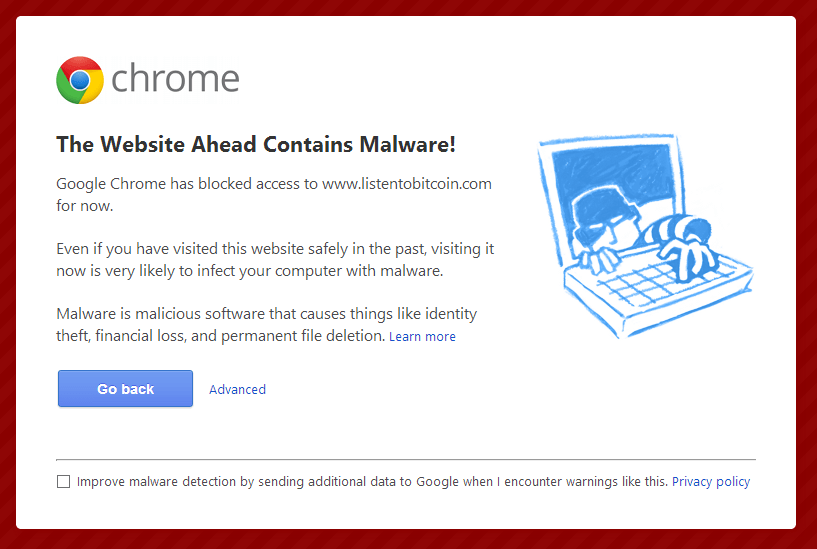 Did you ever figure out who the buyer was and why did he infect the website?
Max – In my correspondence with the buyer, there was nothing that led me to believe they would use it for malware. I assumed they would change the donation address, make improvements to the site, and/or find a legitimate way to monetize the site.
The Bitlisten software holds sentimental value to me as the first substantial piece of software I've written, and I never would have willingly let the original domain name fall to malware.
What is ListenToBitcoin's status right now?
ListenToBitcoin.com is still serving up the Java applet, which is presumably still malicious. I have reported the site to be blocked by Google for malware, and I encourage others to do the same.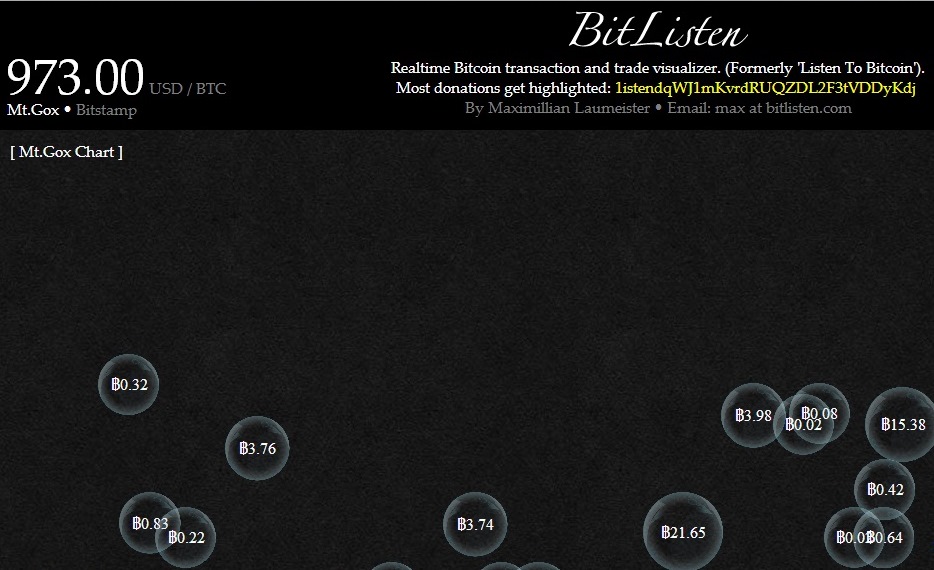 How is your new project, BitListen.com, going?
My own fork of the open-source project is hosted at BitListen.com and includes a few bug fixes and features, such as exchange rate display from Mt. Gox and Bitstamp, and better handling of running in a background tab.
Are you working on any other Bitcoin-related project right now?
I am not currently working on any new Bitcoin-related projects at the moment, but I am keeping current with the news regarding Bitcoin and other cryptocurrencies.
Six months after the case, how do you see Bitcoin's growth?
This is always a fun question because people's answers tend to vary so wildly. I think it is difficult to look over 2013 and see it as anything but incredible growth for Bitcoin, both in adoption and price. Using Bitstamp as a measure, we started off the year at $14 per Bitcoin and by the end of 2013 the price was over $700, a price increase of over 4,000 percent.
Do you think 2014 will be a good year?
Personally I think Bitcoin has potential for big gains in price and adoption in 2014. I still see Bitcoin as a risky asset, however, and I urge anybody who is considering buying substantial amounts to first learn exactly what it is and what the risks are at this stage in its development.