Back in March, Adrian Baumann, from the site Vice, visited Panama and lived in a true Bitcoin bubble. He flew from San Francisco to Panama City with less than $200 in his bank account, but he wasn't worried about his possible lack of funds. Especially because he "had a stockpile of Bitcoins that could support" him along the way. He had bought the digital coins a year before, paying $4 per each unit.
After some health problems, the adventurer realised Panama City wasn't called "the money laundering capital of the Americas" by chance. "Panama City was the perfect place to live in digital speculation. My second day in town, I sold 10 bitcoins for $52 each on the digital currency exchange website Mt.Gox and then used BitInstant, a Brooklyn-based service, to turn a Mt.Gox voucher into digital dollars of the PayPal variety. In three days, PayPal wired my funny money to my Chase Manhattan account, magically no longer funny. And Bitcoin kept shooting up — each time I made a withdrawal from my Mt.Gox account the value of Bitcoins was higher than before", he explains.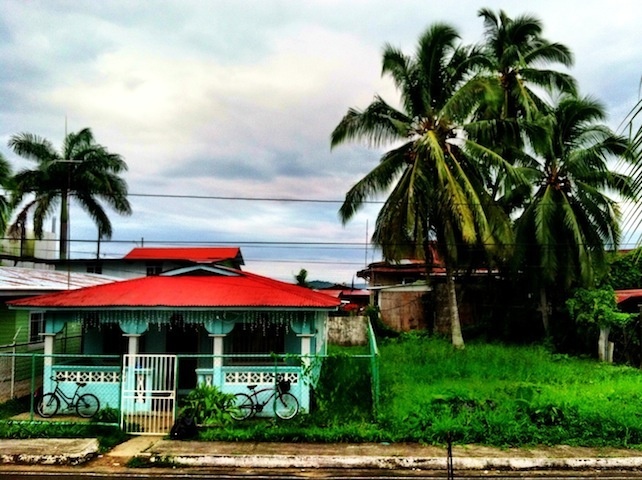 Although he was making easy money, he didn't like Panama City. "So, I hopped a bus to Bocas del Toro — Panama's backpacker party islands — for spring break", tells Adrian Baumann. "I lived the high life, but I couldn't bring myself to look closely at the numbers — I knew this boom was a bubble. (…) If I could play this market right, I could transform this cycle of bleary mornings and oh-so-close nights into a lifestyle".
After Bocas del Toro, the explorer went to the mountain town of Boquete. "Bitcoin peaked at $266 while I was in Boquete. I went out and bought a huge meal, ate ice cream, went on a tour of a coffee plantation, sent presents home and bought strangers mojitos. Two days later Bitcoin crashed to $60 and I stopped eating", Baumann reveals. This was the turning point, when everything started to crumble.
After that, he went to Costa Rica, "hoping that Bitcoin would rebound", but he had problems with his passport at the border. He couldn't go through, so he had to spend his last $20 on a bus ticket back to Panama City. There, Baumann sold his "iPod for food money" and "sat back to watch the Bitcoin market churn, praying for another bubble that never came". To read the complete story told by the adventurer click here.