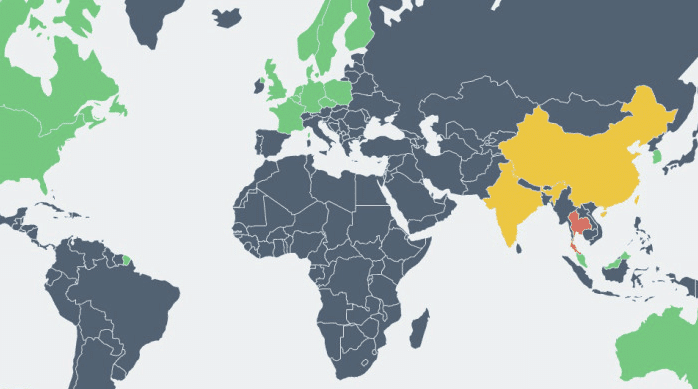 Many countries have taken the drastic step of banning Bitcoins and its use as an alternate currency. The list of countries that have banned Bitcoin is growing daily. Many politician in the United States wants the countries treasure to follow suit.
Marchin, a sanator from west Virginias, recently wrote a letter to the treasure department and congress asking for a complete ban on Bitcoin use in the country. He, sanator marchin is not alone. Another high level politician from New York has also demand a Bitcoin ban in the US.
This strong opposition to Bitcoin Started after the virtual currency's most popular exchange company Mt.Gox claimed hackers hacked into the system and made away with $600 million worth of Bitcoins leaving investors and customers dry.
Mt.Gox filed for bankruptcy seeking legal protection both in Japan where the company was for and in the united stated where 100s of 1000s of customers saw their Bitcoins disappeared over night. Another Bitcoin exchange also file for bankruptcy last week claiming hacker theft. Below is a list of counties that banned Bitcoin as an alternate currency.
List of Countries that have Banned Bitcoin
Thailand – The Thai treasure banned bitcoin outright.
China – The Chinese treasure enacted policies on bitcoin that pretty much restricted the use of the virtual currency.
Taiwan – The country's Financial Supervisory Commission (FSC) blocked efforts to install Bitcoin ATMs in the country and restricted its use as an alternate currency.
India – The Indian's central bank published a lengthly document against the use of bitcoin. If the country is not accepted by the central banking system, it's pretty much useless.
Germany – The German government and central bank Bundesbank formally accepted bitcoin as a private virtual currency but not as a public currency.
Bolivia – The developing country claims bitcoin was created by the United States government to wage financial warfare on other countries!
Russia – The Russian Prosecutor General's Office says "Systems for anonymous payments and cyber currencies that have gained considerable circulation — including the most well-known, Bitcoin — are money substitutes and cannot be used by individuals or legal entities."
We will be adding and deleting countries as we go along!