The Strip, one of Las Vegas' most famous locations, is now home to a very special gadget: inside a gift shop on Las Vegas Boulevard South it is now possible to find the city's first Bitcoin ATM.
The two-way machine can be found at the boulevard's number 3735, near the Travelodge just south of Harmon Avenue, the website VegasInc reports. The ATM can be used to buy Bitcoin or to withdraw fiat currency and allows new users to directly create an account if they don't have one already in order to use the machine.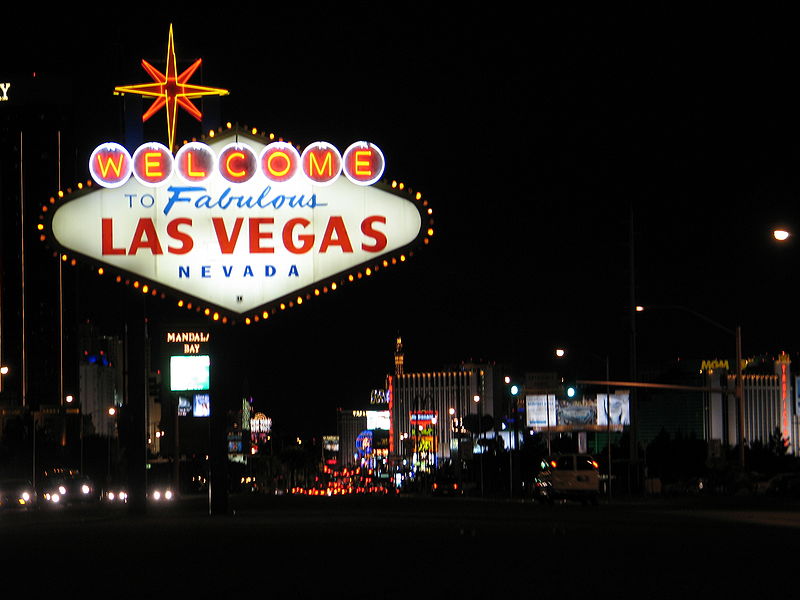 Although cryptocurrency has a great potential to succeed in Vegas – mainly due to the many casinos in the area -, Bitcoin is still a new thing in the 'city of sin'.
However, it is clear that the world's most famous digital coin has already established a presence in the area: there are two brick and mortar casinos in the city that accept cryptocurrency, but only outside the gambling rooms.
One of them is the city's oldest casino, the Golden Gate, which accepts BTC at its hotel front desk, much like another nearby casino, the D Las Vegas. Besides paying for their rooms with digital cash, the Bitcoin-friendly guests are also be able to spend their BTC at the gift shops and restaurants inside both buildings, totaling five places.
Now, with the crypto-ATM, things might change. "It's something we see only going to be growing. I want to be on the forefront of keeping the Las Vegas tourist scene ahead of the curve", said Chris McAlary, the owner of the new ATM.
Casino customers can now exchange their Bitcoin at the Strip and use the fiat currency obtained at the ATM to gamble. Nevertheless, McAlary's ultimate goal is to put Bitcoin ATMs directly inside the local casinos.
Images from Wikimedia