Bitcoin e-commerce is still a brave new world, so we talked with Kenneth Metral, the CEO of Coingig.com, an online platform for worldwide merchants that want to sell their products for Bitcoins. Coingig.com was officially launched in April 2013 "with just a few users and a couple of products", but it's growing more than ever.
In this interview, Kenneth Metral helps us understand how the online Bitcoin market is evolving and how the customers are starting to trust more in this kind of service… and also spending more Bitcoins! With the help of his partner, the CTO of Coingig.com Konstantin Yurchenko, the platform has implemented an Escrow system that protects the users, so they can feel safe all the time.
Check out what Kenneth has to say about Coingig.com and the possibilities brought by Bitcoin, especially in the trading field.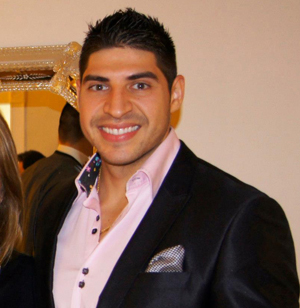 Coingig looks like a perfect market for the Bitcoin users. How was the evolution of the platform, especially since the outburst of Bitcoin? Did you notice any major increase in the number of users?
Kenneth Metral – When we first got together we knew that we wanted to build the best possible marketplace for Bitcoin users. This wasn't going to be an easy task, but we knew what was missing and that we should be the ones to bring it to the community. Bitcoin is still very much in its infancy stage, but that didn't stop us from building a service that we know every Bitcoin business would eventually need.
It took us about three months to complete the beta version of Coingig, after starting from zero and building it to a fully functional system. Since our launch we have brought in 700 users and close to 1000 products. There are many stores that want to sell their products for Bitcoin, but don't have the resources to do so: we make it very easy for them to get that done.
What kind of opportunities do you provide to your clients?
Our system allows us to provide the platform for sellers to sign up and create a store and list the products that they want to sell. We don't keep any inventory of products, we just provide the tools and the platform for users to buy and sell products instantly and effortlessly.
When sellers sign up, they have access to upload as many products as they like, upload their store logo and have their own unique Coingig URL linked to their store. We provide many incentives for sellers to come and use our service because in the end they are allowed to sell their products internationally without any obstacles and we don't charge our small fee until the seller makes a sale, so there is very little to no risk involved when opening a Bitcoin store with us.
What are the main products people buy with Bitcoins?
Right now, many users are purchasing small ticket items such as T-shirts, stickers, coffee mugs and electronics, but buyers are starting to have more confidence in our system, so they are starting to make larger purchases. We have implemented an Escrow system that has built the trust of our buyers so that they can now purchase any product they see for sale on Coingig and not get scared of getting ripped off. This is a huge advantage of using our service.
Do you see Bitcoin as an endless sea of opportunities and no rules or more like a good tool we can use with caution and proper regulation?
It is really hard to tell what the future of Bitcoin will be: it is not only scary, but also very exciting. I do believe that it is going to become somewhat regulated: honestly, as long as Bitcoin can grow and be widely accepted, we will all have to follow some type of regulation, at least in the United States. Currently, we follow all of the government's guidelines when it comes to running a Bitcoin business like Coingig, so we have no problem working with regulation and following the rules in order for us to keep operating.
Being an online seller, do you think Bitcoin is only appropriate for online shopping or it can be properly used in physical stores? The process has started, but can it become massive?
I believe that Bitcoin can be used as both, right now it is a bit slower for physical stores since transactions cannot be instant like credit cards, but as the Bitcoin community grows there will be more startups that will help speed up this process and ultimately make it super easy. Bitpay is doing a great job with this and I commend them, they are capturing a market that is still able to accept Bitcoin and convert back to fiat easily without an issue, which makes it easy for adoption in physical locations.
Do you have any forecasts for the future of cryptocurrency?
Bitcoin is something that has not only gotten my attention, but has literally taken over my life. I have never been so attached to any venture that I have worked on before, and because of this feeling I truly believe that this is something that is going to grow way beyond everyone's expectations.