It is getting harder and harder for Mark Karpeles, the former CEO of fallen Mt. Gox, to deny any wrongdoing regarding the collapse of the Tokyo-based Bitcoin exchange. The French entrepreneur has now admitted to tweaking the balance of a Bitcoin account.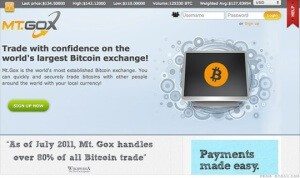 Karpeles, who was detained by the Tokyo police on Saturday (1st), is still under police custody.
He is suspect of fraudulent system manipulation and, according to new information, of misusing almost $9 million (1.1 billion yen) in customer funds while managing Mt. Gox, once the largest exchange in the cryptocurrency market. The authorities still don't know what happened to the 650,000 BTC that disappeared after the exchange's collapse.
The Tokyo Metropolitan Police Department searched Karpeles' home on Monday (3rd), while sources close to the authorities revealed that the 30-year-old developer is likely to have manipulated his own cash account, illegally adding tens of millions of dollars to his personal balance. This is a significant development in the case, as so far the authorities believed that Karpeles had "only" stolen $1 million.
[tweet_box design="default"]Now Karpeles has admitted to the authorities that he altered the amount of a Bitcoin account, but just to test a computer system.[/tweet_box]
According to the Japanese sources, he said the value tweaked "was in the range of several thousand yen or several tens of thousands of yen, because it was a test" he was running with a customer.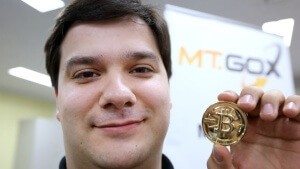 The French developer, who is being accused of manipulating digital data in 2013 to artificially create around $1 million in BTC and of being involved in the disappearance of several thousands of digital coins, is still denying all allegations against him. Karpeles is sticking to his initial theory: that Mt. Gox was hacked by external users,
However, with new accusations popping up, the former CEO's chances are are not looking good. The police also suspects he spent customer deposits worth $9 million (1.1 billion yen), which might mean Karpeles will be accused of professional embezzlement as well. He was questioned at the Tokyo District Public Prosecutor's Office on Sunday (2nd), but his lawyers haven't made any comments regarding the developments in the case.
Following his arrest on the first day of August, the Japanese authorities can legally hold Karpeles without pressing charges for a period up to three weeks. The hope of the many victims of the Mt. Gox collapse is that this will be enough time to crack the case or encourage the developer to confess.