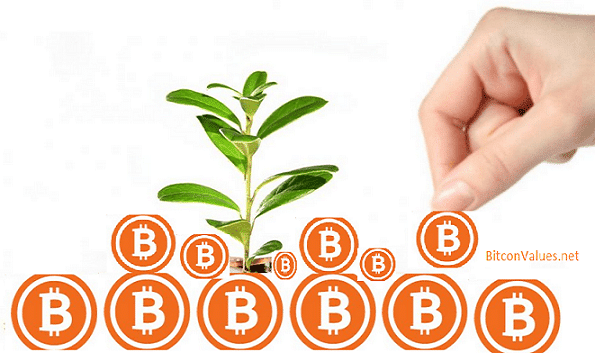 Investing In Bitcoin! People are intrigued by the new crytocurrency known as Bitcoin. People and companies across the world have accepted this new avenue of conducting their business or paying for their services in the real world. The world of Bitcoin is expanding and improving at a rapid pace, which includes for example, the installation of  bitcoin ATMs around the world. This has people pondering two questions 'Investing in Bitcoin, Is It Time to Invest?'
The first question is easy to answer and information is readily available to anyone thinking of investing in Bitcoins. However, the second question is totally up to the person using their common knowledge and literature that helps investors make decisions on particular stocks. As far as Bitcoin is concerned, if investors can endure the volatility, then bitcoin may be a stock that they can consider investing in. In the early stages, Bitcoin was valued at nothing but as early as September 18, it was valued at $437. There has been considerable growth and investors and venture capital firms are betting that it is here to stay.
Investing In Bitcoin
First thing, you will have to understand BTC before you can learn how to invest in bitcoins (SEE: What is Bitcoin). For the average person, numerous ways exist to get into investing and buying Bitcoin. In the U.S., the most popular avenue are CoinMama (recommended), Coinbase, Bitstamp and Local Bitcoins (READ: Coinbase vs Btc-e vs BitStamp – Best Place to Buy Bitcoins). Each has their advantages and disadvantages, so do your research to find the best fit for you. To get a full description on how to invest in Bitcoins it is recommended to click on the link below and read the differences between the 3 bitcoin processors.  It gives you step-by-step instruction and different features associated with each avenue you can use to buy bitcoin.
Is It Time To Invest in Bitcoin?
Secondly, you'll want to know is it time to invest in bitcoins and how attractive the stock is currently. There has been tremendous growth since last year according to CoinDesk, an online publication that tracks digital currencies, estimates by the end of this year there will be eight million bitcoin trading accounts. These are known as "bitcoin wallets." It is also estimated that 100,000 companies will be accepting bitcoins as a form of payment for goods and services.
ALSO SEE: Bitcoin vs USD (Dollar) vs Gold : Which Is A Better Investment?
What Bitcoin Investors Should Know
There are three things that investors should know before deciding investing in bitcoins is the right move: first make sure bitcoin is not printed or backed by a central government, investing in companies that accept bitcoins is key, but more importantly that the cryptocurrencies can be highly volatile and liquid. There is a relatively limited market capitalization of bitcoin so it would be difficult to sell in large volumes.
So now you have learned the steps, pros and cons of investing in bitcoin, it's time decide yourself if investing in bitcoin right now is right for you! According to Campbell R. Harvey of Duke University "Bitcoin was never meant to be a speculative investment vehicle," he adds. "Bitcoin's main purpose is to enable the efficient exchange of property via minimal transaction costs and a high level of security."
I think those statements sum up at least part of the decision when asking yourself, Is It Time to Invest? This article is not meant to persuade a person one way or the other on investing in bitcoin. However, you can use the information to help gain further knowledge of bitcoin, the market and determine if investing in bitcoin is right for you. To end the discussion, I would simply say think and invest smart.
Article Source: WSJ