It was never this easy to buy Bitcoin in Indonesia. The local Bitcoiners can now purchase cryptocurrency in more than 10,000 brick and mortar locations, thanks to a deal established between Bitcoin.co.id, the country's main Bitcoin exchange, and the chain of convenience stores Indomaret.
The groundbreaking partnership will allow Indonesia's 238 million residents to easily buy BTC with Indonesian Rupiah at the many Indomaret locations spread across the country, funding their Bitcoin.co.id accounts.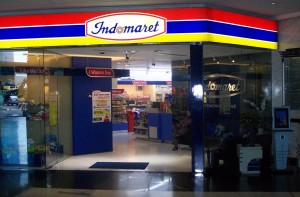 Cryptocurrency adoption has been growing in Indonesia and this deal will surely boost its popularity.
Things can only go well for Bitcoin with the help of a big brand like Indomaret, founded in 1988 and currently headquartered in Jakarta, the nation's capital. Currently, the chain's stores also allow the clients to pay bills such as energy or gas.
However, the number of Indonesian merchants accepting BTC as a payment option is still very low, according to Bitcoin.co.id's co-founder Oscar Darmawan, quoted by CryptoCoinsNews.
That being said, the exchange is planning "to raise awareness of Bitcoin" in the country by holding seminars and launching useful information. According to Darmawan, the company's goal is "to raise the value of Bitcoin transactions in Indonesia from two billion Rupiah per month to two billion Rupiah per day".