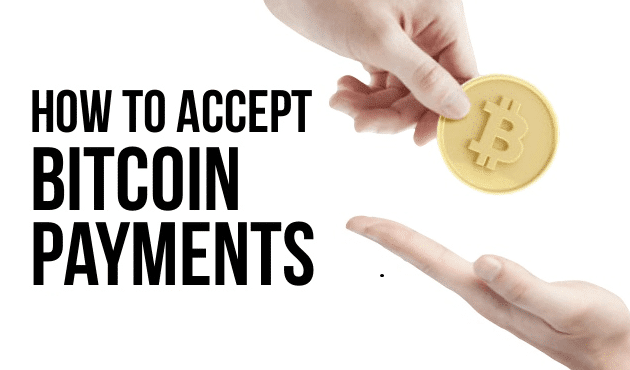 How to accept bitcoin! Small business have quickly found out that companies who accommodate people that are using Bitcoin as a form of payment for their goods and services, are making a fortune. Thus, I felt that this article is beneficial to small businesses and individuals who want to know how to accept bitcoin payments. Bitcoins mean fast transactions with lower costs and no charge backs. Bitcoins are getting loads of attention in the media and I think all businesses including smaller ones should take advantage. There are tons of information on how to accept bitcoin payments available on the Internet, but this article will list steps to begin processing Bitcoin payments in the simplest form.
How to Accept Bitcoin Payments for Small Businesses / Individuals
First, you would need to establish a sign that establishes that you accept bitcoins as a payment method. Then there are two basic options that can be used to start the process thereafter. The first would be to simply create a Bitcoin address (recommend: Coinbase) and ask customers to send money there but this will only work best if you have a small volume of potential Bitcoin users. You would need to create a Bitcoin wallet (READ: What is a Bitcoin Wallet and How to Get a BTC Wallet?) where the money is sent and it works a lot like email. They would input your bitcoin address / private key or scan your QR code (SEE: What is a Bitcoin Private Key, How to Use it, How to Keep it Safe) and then enter the amount and then hit send.
I would recommend you create a tutorial on your site to that describes all the steps involved and also the security methods. The second would be to use a bitcoin payment processor. Bitpay and Coinbase are examples of merchant processor that can be used. Payment processors will charge either a percentage or a monthly fee for their services, but their prices are designed to be cheaper than what credit card companies or even PayPal charges. The cool thing about the processor method is that it will convert your bitcoins to another form of currency if your suppliers prefer something like cash instead. These options are the best in knowing how to accept bitcoin payments. You may need to contact your accountant to determine how to keep records of your Bitcoin transactions.
ALSO READ: Who Accepts Bitcoins As Payment? List of Companies, Stores, Shops
As stated above, it is beneficial for small businesses to know how to accept bitcoin payments because the advantages are there outside of just giving your consumers another method of payment. This is just a snapshot on how to accept bitcoin payments online but it should definitely get you started in the right direction of creating a system to accommodate your bitcoin users. Tutorials can be helpful and can give you full details of these two methods described in this article. So this article goes out to all the small businesses that have not yet got the message that they are missing out on an opportunity to expand their goods and services to a more diverse group of consumers who have embraced Bitcoin.
More Tutorials on How to Accept Bitcoin Payments
BitPay.com/start