With Butterfly Labs (finally) shipping their ASIC Bitcoin miners at a regular speed and allowing their devices to join the many others already out there, the mining difficulty is going up really quickly. In other words, we now need more computational power to solve the necessary algorithms in order to produce new coins. The numbers don't lie, so check this chart: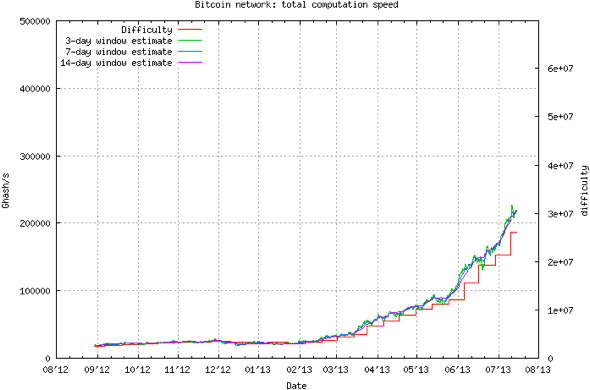 Speaking about miners and Butterfly Labs, CoinDesk recently visited the manufacturer's facilities, taking a look into the most powerful unit that the company currently offers: the 500 gigahash per second Mini Rig SC, currently priced at $22,484. The device comes with a Nexus 7 tablet with a custom built BFL app for mining Bitcoins.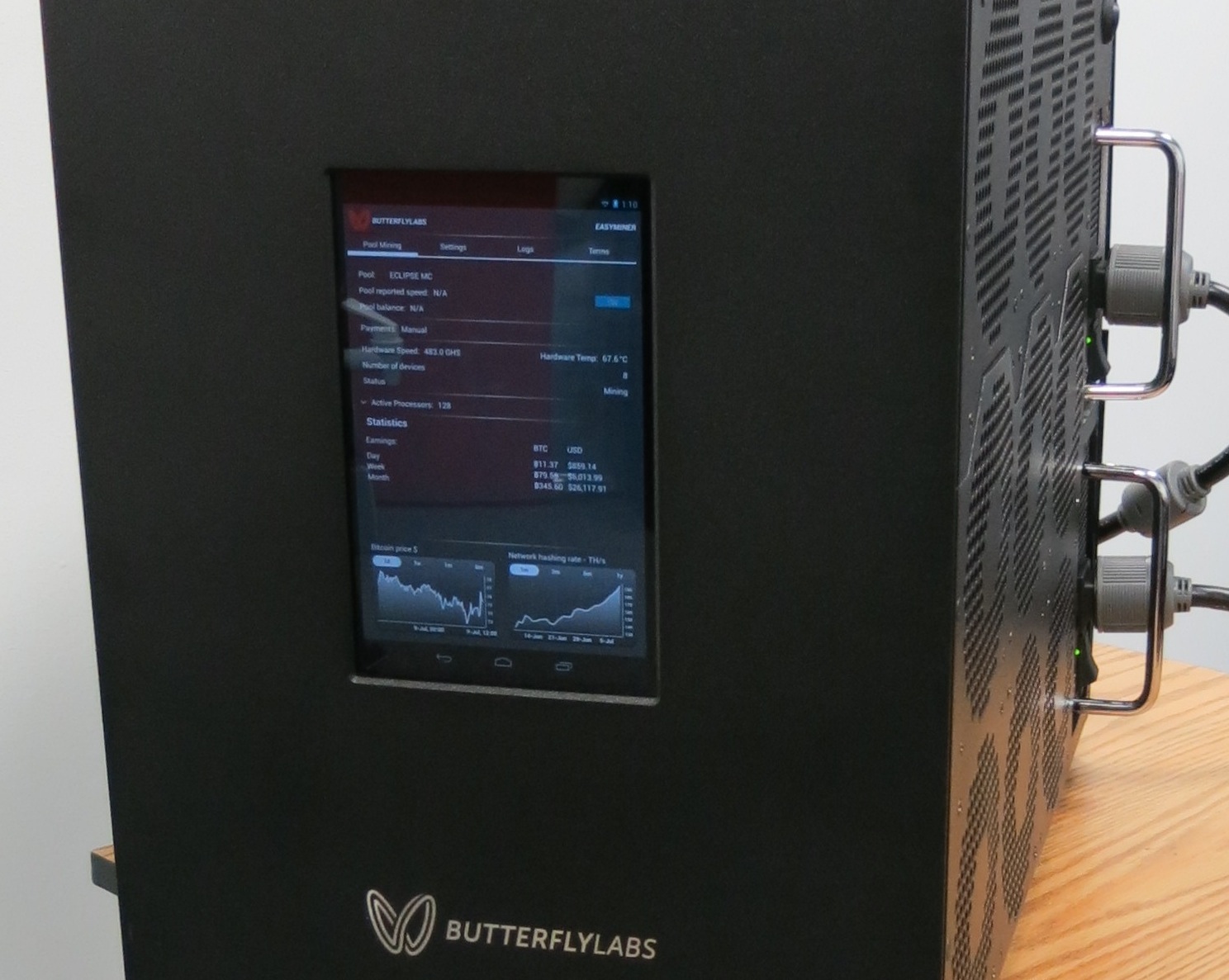 Thanks to devices like this one developed by Butterfly Labs, the evolution of mining is going faster than we expected. We used to measure the processing power in hundreds of megahashes, back in the FPGA generation, but currently the Bitcoin network is performing at a speed of gigahashes. However, even if we evolved to a rate level with three digits now, the simplest mining device would still be able to generate some profit.
However, mining in the comfort of your home with gigantic mining rigs might not last long, since the homemade devices are most likely to disappear. Bitcoin's volatility, the increase of mining difficulty and the higher levels of power consumption will make this task more and more hard in the future without the proper tools. And also less profitable…
The key word for the future of digital money production is efficiency! But, at some point, engineers and developers must start thinking more about saving power than increasing the hashrate. People won't stop mining Bitcoins, but some things are going to change. For now, "the GPU miners are dropping out. The cost of electricity versus the reward is going through the roof", according to Dave McClain, account manager at Butterfly Labs. And with the arrival of the powerful ASIC devices, the FPGA units aren't likely to survive. Things are certainly shifting around here…