BELANGRIJK: Als u alleen in litecoins wilt handelen om te profiteren van de koersschommelingen kunt u direct bij Plus500 handelen in Litecoin CFD's met Paypal of met een creditcard. Vergeet niet dat uw kapitaal in gevaar is en dat CFD's meer geschikt zijn voor de ervaren handelaren.
Open een rekening in VirWox
Ga naar VirWox (Virtual World Exchange) en open een nieuwe account. Zoek naar de "Nog niet geregistreerd"-link, zoals getoond in de afbeelding hieronder: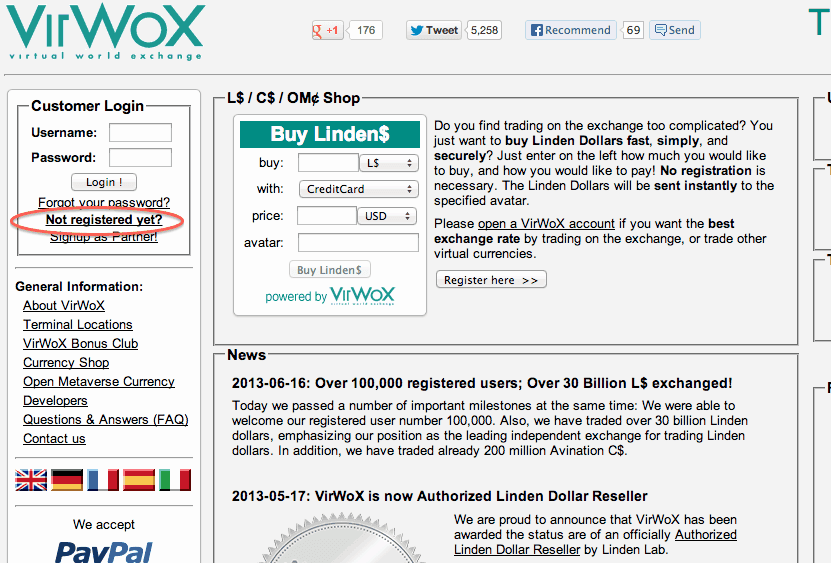 Vul uw persoonlijke gegevens in. Waar men vraagt naar de avatarnaam klikt u op "geen avatar" en vervolgens klikt u op "Registreren". Zodra u deze handeling heeft gedaan, ontvangt u een e-mail met uw wachtwoord.
Stort geld op uw rekening via Paypal of via een creditcard
Ga naar "Deposit" en kies de "Paypal express"-methode (ook als u wilt betalen met een creditcard). Voer het bedrag in USD/EUR in dat u wilt storten en klik op de Paypal-kassaknop. U zult zien dat er een maximale limiet is op de hoeveelheid die u kunt storten omdat uw account nieuw is. Na verloop van tijd zal deze limiet worden verwijderd en bent u in staat om steeds meer te storten.
Zodra er geld op de rekening staat is het tijd om wat SLL's (Second Life Lindens) te kopen en ze om te wisselen in Bitcoins. Begin met het kopen van SLL's aan de SLL/USD wisselkoers zoals hier getoond: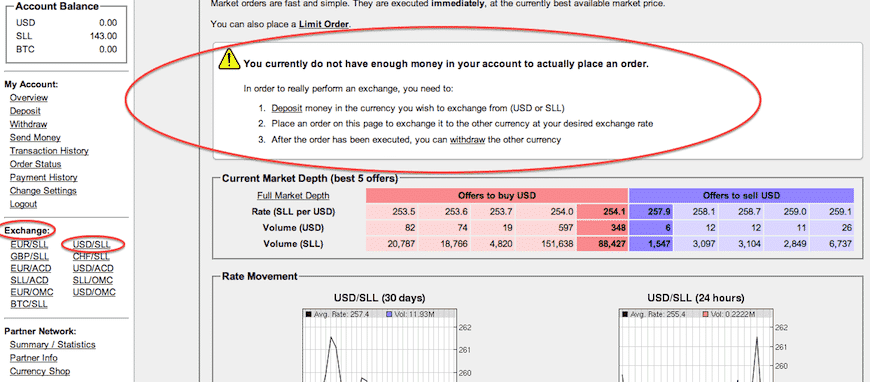 Nadat u de SLL's in uw account heeft (linksboven) kunt u ze omwisselen voor Bitcoins. Ga naar de SLL/BTC exchange en ruil je Lindens om voor Bitcoins: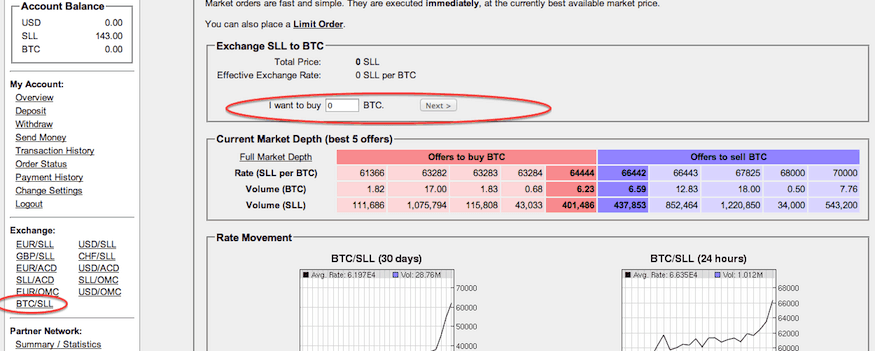 Terugtrekken van uw Bitcoins in BTC-E
Nu u Bitcoins hebt gekocht met Paypal Direct (of een creditcard) is het tijd om deze te gebruiken om een aantal Litecoins te kopen. Er zijn een aantal beurzen die u toelaten om Litecoins kopen; ik gebruik de meest populaire BTC-E.
Open een rekening in BTC-E


Als dat gebeurd is maakt u een Bitcoin-adres aan om uw geld te storten: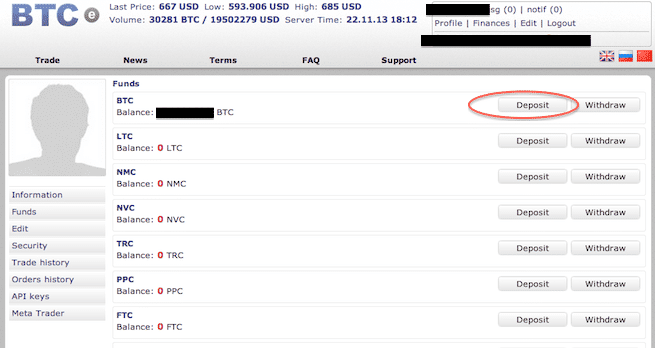 Aan de onderkant van de pagina ziet u uw Bitcoin-depositoadres (u kunt steeds een ander adres aanmaken, elke keer dat u dit proces herhaalt)

Ga nu terug naar VirWox en boek uw fondsen over op dit Bitcoin-adres:

U bent er bijna, nog een laatste stap …
Nadat de Bitcoins als BTC-E's komen (dit kan enkele uren duren), gebruik ze om Litecoins te kopen bij de BTC/LTC uitwisseling.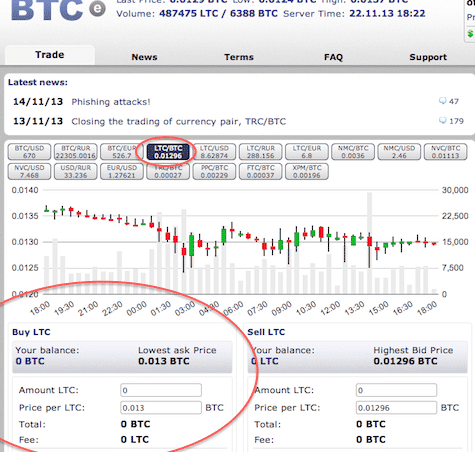 Bitcoin Video Crash Course
Dummy-proof explainer videos enjoyed by over 100,000 students. One email a day for 7 days, short and educational, guaranteed.
We hate spam as much as you do. You can unsubscribe with one click.