Bitcoin has reached a new all-time high during this weekend, surpassing the $500 milestone. While a couple of weeks ago the community was gaping when 1 BTC reached $300, the cryptocurrency is currently trading at $505 on Mt. Gox, although on BtcChina is still trading at $488 and at $462 on Bistamp (around 18:30 GMT).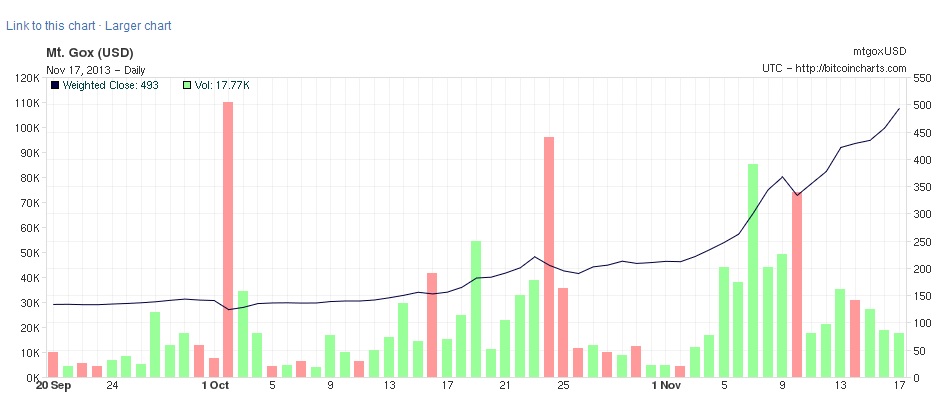 The current high value is almost the double of the highest price registered last April – approximately $266 – , before Bitcoin sunk. This means that, if you were brave enough to hold on to your Bitcoins at the time, you have now doubled your investment, instead of panic selling at the time.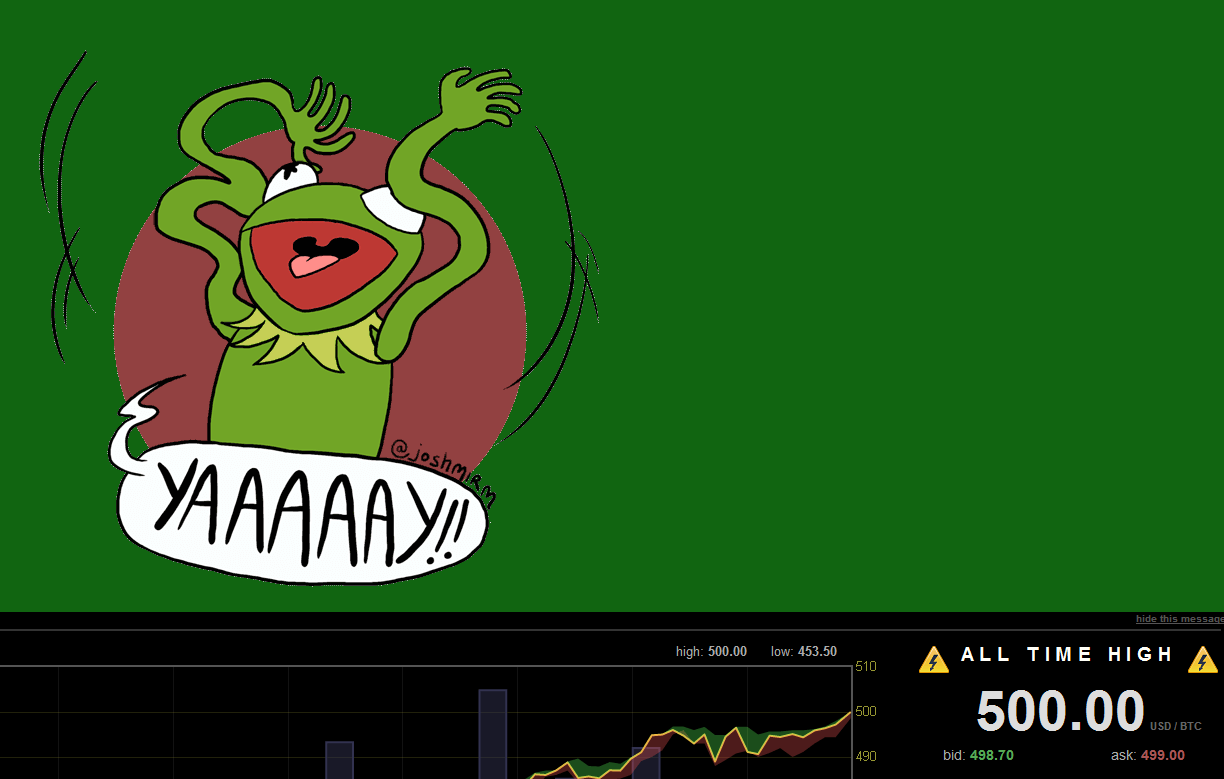 You might even have celebrated the happening with Bitcoinity's help, as the platform launched a new celebratory animation with Kermit The Frog as the star.
Bitcoin's exponential wave of growth is happening after major events like the shutdown of the illegal marketplace Silk Road, which was seen as a potential threat to the stability of the digital currency. However, Bitcoin managed to survive and has been growing strong since April's breakdown.
Currently, the total market cap is $5,581,140,286, with 12,003,175 Bitcoins in existence, Coindesk reports. Although the US dollar is still the most favorite currency of the traders, BtcChina is ruling the exchange market.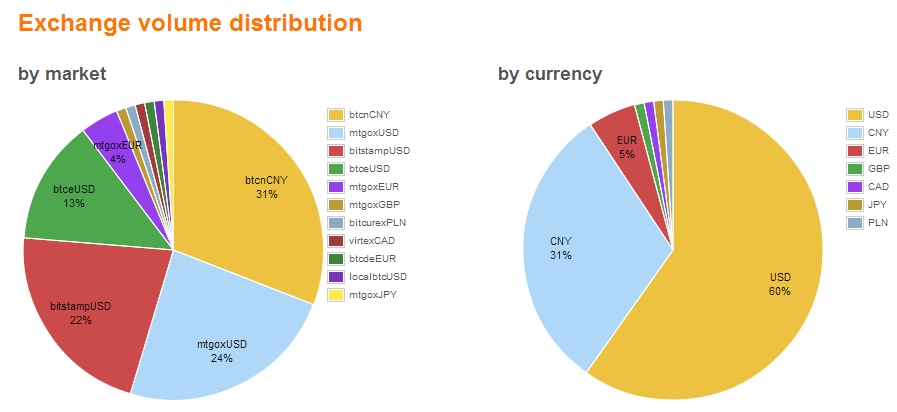 Of course, the soaring price will only lead to more speculation about a possible bubble and, truthfully, only the future will tell where Bitcoin is headed. For now, let's enjoy this new achievement.