Last updated on July 15th, 2014 at 10:45 pm
The fact that Yahoo and Google – via its Finance service – decided to add Bitcoin data to their finance pages during last month. However, Google search results are now showing the cryptocurrency's price.
The news will surely put a smile on the face of thousands of Bitcoiners spread across the world.
A search for keywords like 'Bitcoin price' will provide the usual results, along with a new box that shows the price of one BTC. The default currency is US dollars, but you can change it without leaving the main page.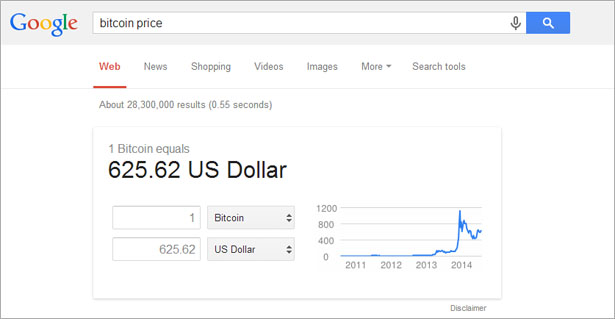 Maria is an experienced journalist currently living in the UK. She has been writing about Bitcoin and the altcoin universe since 2013. She is also a member of the Lifeboat Foundation's New Money Systems Board and a big cryptocurrency supporter.