It is with a sad heart that I declare the premature death of 99Satoshis who was only 2 weeks old. 99Satoshis died from a Google Adsense ban on May 13th 2016. May he rest in peace…
Due to this unfortunate turn of event I've decided to write this month's update a bit earlier than usual, so anyone out there who's building a faucet can learn from my mistakes.
What the hell happened to Bitcoin faucets all around the world?
There's no doubt about it, Google hates Bitcoin faucets. Mainly due to the fact that the traffic on these sites has a considerable amount of bots and "junk traffic". That's why Google went on a slapping crusade two weeks ago and banned some of the biggest faucets out there from displaying Google Adsense.
Bitcoin Aliens, ClaimBTC, BTC-faucet and many more (including 99Satoshis) were banned. Some faucet owners got more than $40K in Google earnings withheld from them and it seems that the age of profitable faucets is over.
Of course this was very discouraging since at the time even though 99Satoshis was a young faucet it was doing 150% better than Milli in terms of revenue. So I basically lost 50% of my faucet earnings in an instant. However, instead of giving up immediately on the idea of faucets I decide to dig in a bit deeper and try to save Milli's ass from being slapped (metaphorically speaking).
Why faucets get banned
From the BitcoinTalk thread about this slapping crusade and also from talking to various faucet owners it seems that the reason Google is giving for the ban is "incentivized traffic". From reading the Adsense policy guidelines I assume it relates to this section:
Google ads may not be placed on pages receiving traffic from certain sources. For example, publishers may not participate in paid-to-click programs, send unwanted emails or display ads as the result of the action of any software application.
So apparently any site that pays its users for coming in without giving any additional value can be considered breaking this rule. However, many faucets that were also built as games (i.e. giving value in the form of entertainment) were also banned. So it seems Google can basically interpret this section as it sees fit and ban whoever they want.
Milli still lives (for now…)
There's no doubt in my mind that Google will probably decide to ban Milli as well at some point, but for now it's still alive. I tried to figure out why would 99Satoshis get banned while Milli remained unharmed. The two sites were practically similar with the exception of one thing – their traffic sources.
Milli was originally a faucet called "BitcoinGenie" that I bought and had a nice amount of traffic. It was not banned by Adsense or anything and it grew pretty naturally in the 6 months I've been running it. Also I've taken extra care to remove bots and spammy traffic from it.
99Satoshis' traffic came from a faucet called Bitcoinker which I bought and was previously banned by Adsense. I'm guessing (although I can't be sure) that Bitcoinker got on Google's radar due to low quality traffic, and I (stupidly enough) redirected all of that traffic to 99Satoshis. So of course now 99Satoshis came up on Google's radar and got banned.
Even though I can't actually prove this theory without inside information from Google it's the best thing I've got to go on for now, so here's what I did with Milli in order to prolong its life as much as possible.
Cut off all funky looking traffic source – I had some traffic sources on Milli that seemed to be pretty spammy. How do you identify a spammy traffic source? It brings in A LOT of traffic with a very low average time on site. Here's an example:As you can see this extremely spammy source was bringing in low quality traffic. No time on site and 92% bounce rate (meaning 92% of this traffic moves away from the website after viewing one page). I found some other sources like this and completely banned them from accessing Milli.
I disabled Milli's referral program – This was a pretty drastic measure and I debated about it for quite a bit, but it occurred to me that the best way to deter bad guys from spamming your site is to remove their incentive to do so. This could well be a fatal blow to Milli but I'm guessing if there's some way of saving this faucet, this is it.
So here are the consequences of cutting out most of the spammy website from Milli: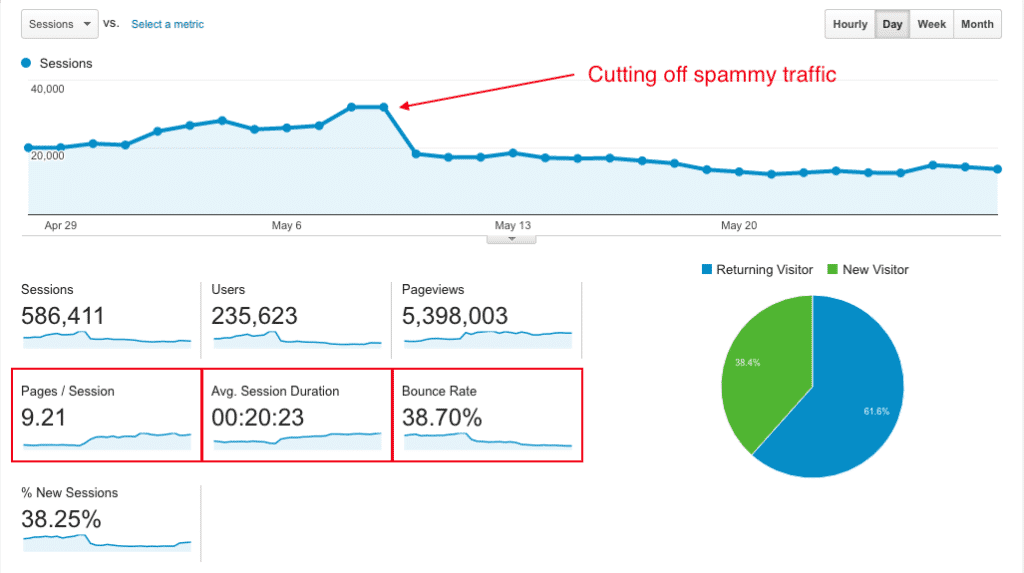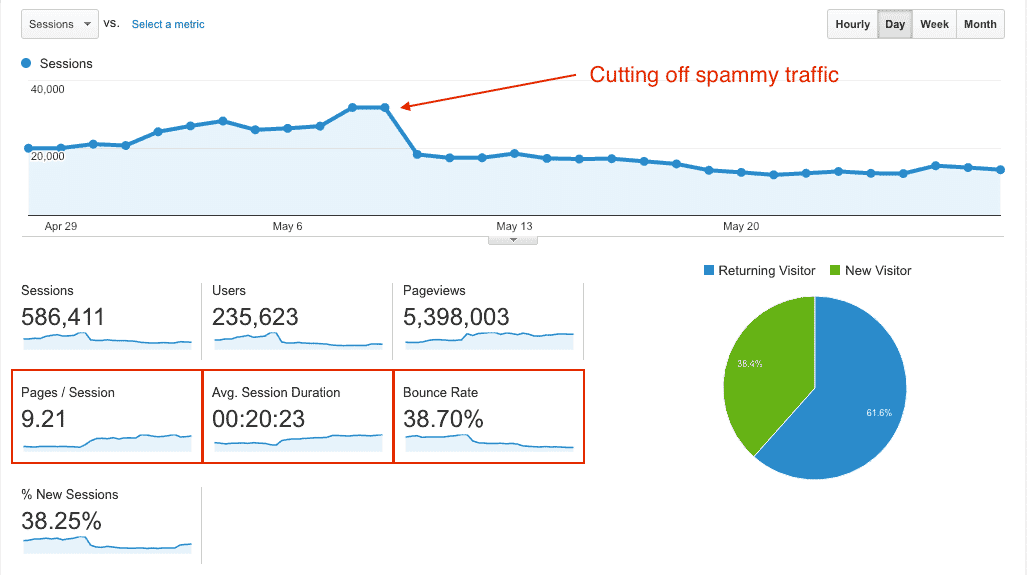 By looking at these stats from Google Analytics you can see several things:
The overall traffic was reduced by 30%-35%.
The average time on site increased dramatically.
The bounce rate reduced.
The number of pages viewed per each session increased.
My traffic is on a downward trend – probably due to the fact I removed the referral program.
So overall I am getting around 65% of the traffic but of much higher quality. So for now Milli lives to see another day.
Are faucets dead?
No, they're not. They're just considerably less profitable. You can still make money from faucets by lowering your payouts and putting up ads from Bitcoin ad network like MellowAds, Coinad, A-ads, etc. You can also still make a nice amount of revenue through SolveMedia, but the game has changed. You now have to have a very large amount of traffic and you'll be making about a third of what you've been making with Adsense.
You will also notice there's a spike in Bitcoin faucet sales on Flippa. Meaning a lot of people (including myself) are selling their banned faucets. So if you're interested in buying a high traffic Bitcoin faucet now is probably the time (here's a link to my auction if anyone is interested).
From here on out I know that Milli's time is probably limited. I will try to make the best out of it as long as I can but I'm taking into consideration that it can be banned at any moment. The main issue with getting banned is that not only can you no longer generate revenue from Google Adsense, you're also denied of the previous revenues you've earned. So the moment you're banned you're probably losing money due to all of the payouts you gave to users and will never get back.
Ending this post on a hopeful note
You didn't think I'd end this post without exposing my profit and loss for this month did you? So here it is (this is updated to May 29th):

A few things that have changed since last month:
I've stopped using Faucetbox completely so I don't need to pay them anymore fees.
Captcha earnings have dropped significantly (I've written about this in the previous post).
For my Coinad earnings I can't separate between the two website (Milli and 99Satoshis) so I just took the total profit and divided it 75% to Milli and 25% to 99Satoshis.
The coding work you're seeing is basically work done to make the faucet better and more secure from spammers.
Even though I'm profitable on 99Satoshis this month I'm overall at a loss due to the money I've spent on buying Bitcoinker.
So from here on out I'm going to be extra careful with any expenses I plan to make on Milli since I know that at any moment my main revenue stream can be cut off. If you've had any issues with your faucet or have any more questions about this post feel free to write them in the comment section below.