Growing Bitcoin company Circle has secured $50 million in funding in an investment round co-led by the famous Goldman Sachs and IDG Capital Partners, a Chinese venture firm.
The crypto-startup, based in Boston (United States), managed to impress the big sharks of finance, completely changing their minds about Bitcoin. A year ago, Goldman Sachs publicly said that BTC wasn't a safe store of value, but now the American multinational investment banking firm seems to have become pro-Bitcoin. Or at least enough to drop a few millions into the Bitcoin ecosystem.
Commenting on the new financing round, the CEO of Circle Jeremy Alaire said that "today [29th April] we announced a major step forward in the execution of our vision and product strategy."
According to Alaire, Goldman Sachs and IDG were joined by all of Circle's existing investors, including Breyer Capital, General Catalyst Partners, Accel Partners, Oak Investment Partners, Fenway Summer, Digital Currency Group, Pantera Capital, and strategic individuals.
"We could not be happier with our new strategic investors. They bring unique, powerful capabilities and capital that will help us continue building a new kind of global consumer finance company, one based on open platforms, open source software, and ubiquitous mobile devices."
Thanks to the investment, Circle — which uses the blockchain to process transactions and move money quickly without massive transaction fees — added new features to its digital platform.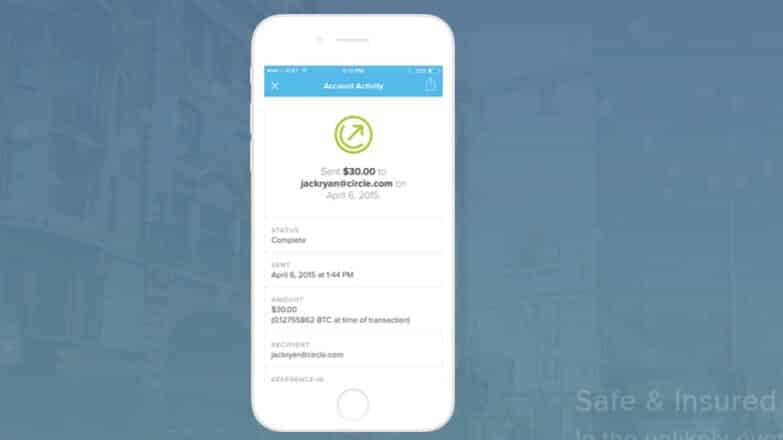 For the first time, Circle customers can hold, send, and receive US dollars as well as BTC "instantly, securely, and with no fees." Besides sending and receiving US dollars, "customers can also enjoy the benefits of the Bitcoin network without the risk of price volatility."
Whether the customers choose to hold US dollars or BTC, "they can deposit and withdraw their Circle balances to their external Bitcoin wallets as well as to their US bank accounts and credit/debit cards."
Tom Jessop, managing director at Goldman Sachs' Principal Strategic Investments Group, said that "as the financial services industry continues to become more digital and open, we see significant opportunities in companies and solutions that have the promise to transform global markets through technical innovation. We think that Circle's product vision and exceptional management team present a compelling opportunity in the digital payments space."