The Bitcoin company BlockTrail has developed a new platform called Mint, a consumer-focused service that enables anyone to buy BTC sourced directly from Bitcoin miners.
According to Blocktrail, an Amsterdam-based company that provides secure Bitcoin infrastructure for developers and businesses, this is the first time new digital coins will be directly available to the consumer. The startup calls it "the shortest possible transaction history" in the Bitcoin universe. The BTC is generated by the miner, acquired by Mint and directly sold to the buyer.
"The Mint has relationships with miners around the world and purchases the coins directly from them. These miners are our partners in the Mint service."

But why would any Bitcoiner be interested in specifically buying BTC directly from the source? "We believe that new coins are more valuable today and also have exponential potential in the future Bitcoin market," Mint says.
One of the main advantages is privacy and confidence. "There are only a small amount of new coins produced everyday by miners. These coins are new and have no transaction history. We believe that new coins are worth more than used coins with longer and unknown histories."
According to the Mint, buying BTC from the platform boosts confidence around your crypto savings. This means you know where your coins came from, free of an unwanted transaction history. Your are "breaking free from Blockchain cluster analysis."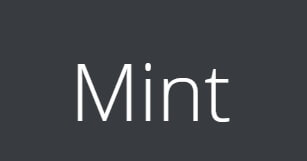 Then there's also the matter of provable source. The origin of these freshly mined coins can be provably traced only back to miners and the Mint.
For now it's only possible to buy freshly mined Bitcoins using BTC, but the recently launched Mint plans to add a fiat currency payment option in the near future.
You can buy new Bitcoins on the Mint's website. The minimum purchase is 0.1 BTC and there's no limit on the amount of new coins you can buy. Mint charges a fee for its service, which is "dynamic and determined based on availability of inventory and market demand."
After that, you can either spend your freshly mined BTC like any other digital coin or save them. "We advise holding new coins as they are a valuable limited resource. If you are saving Bitcoin, these new coins would be great ones to save."