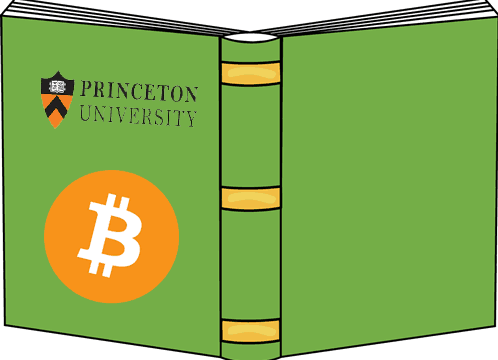 Princeton University is no stranger to bitcoin. The prestigious academic institution was one of the first to offer a class on bitcoin. As of today, they will be the first to offer a bitcoin textbook. The first draft of the bitcoin textook entitled "Bitcoin and Cryptocurrency" is now available and free to download online (Download Bitcoin Textbook Here).
The authors of the first textbook on bitcoin conducted a comprehensive analyzation of the technologies driving rapid growth of bitcoin and other cryptocurrencies. The complete version of the first bitcoin textbook will be make available to the public summer 2016.
The co-author of the first bitcoin textbook, Arvind Narayanan, an assistant professor at the computer science department at Princeton University posted an introductory on his personal blog where he candidly talk about the conversational style of the first bitcoin textbook.
"If you're looking to truly understand how bitcoin works at a technical level and have a basic familiarity with computer science and programming, this book is for you."
First Bitcoin Textbook Outline 
The bitcoin textbook is aimed at students, but also addresses outstanding questions some software developers, entrepreneurs, and technology hobbyists may have about bitcoin. Answers to questions like: how does bitcoin work, types of technologies used to produce bitcoin and the future of bitcoin as a whole.
The bitcoin textbook authors also looked at bitcoin security and it's impact of its growth. There is this legitimate fear that a user's bitcoin can disappear and never to be seen again! For example, MtGox shut down permantly after claiming hackers got into the backend of their system and made away with 85% of the bitcoin stores; forcing the first bitcoin exchange company to file for bankruptcy. The text also examines user anonymity, regulation, and future technologies that can be used to secure bitcoin wallets and transactions.
If you really feeling academic, the bitcoin textbook includes a chapter filled with "homework questions" with programming assignments where readers can apply different bitcoin component using a number of simple models.
"After reading this book, you'll know everything you need to be able to separate fact from fiction when reading claims about bitcoin and other cryptocurrencies," said the authors. "You'll have the conceptual foundations you need to engineer secure software that interacts with the bitcoin network. And you'll be able to integrate ideas from bitcoin into your own projects."
Get your hands on the first bitcoin textbook and let us know what you think of it.