Fintech, short for 'financial technology' is the new buzzword online. The idea encompasses many operations in finance and melds it together with technological advances. These forward movements in monetary trade are now defining a new era of entrepreneurs. From peer-to-peer lending, Bitcoin and online remittances, the new economy is netting a majority of consumers.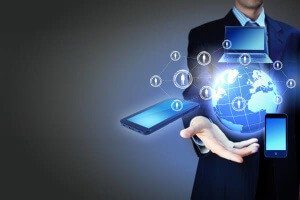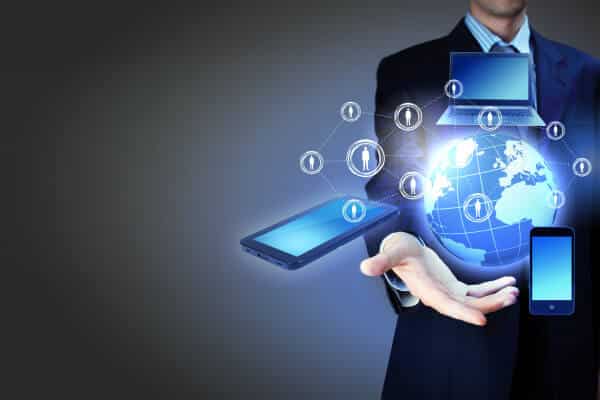 Globally, investments in the fintech arena have gathered $4 billion in 2013. The number tripled in 2014 to over $12 billion in venture capital injections. This new economy is happening all over the world and quite fiercely in Europe and the United States.
While Europe is experiencing the fastest growth rate in this industry, the United States still holds the bulk of fintech startups in its region. Bitcoin and blockchain-related investments alone are close to totalling $400 million in venture capital funding. 2015 seems to be the year when financial tech revolutions begin doubling from 2014 investments to $19.7 billion.
[tweet_box design="box_02″]Bitcoin and blockchain-related investments alone are close to totalling $400 million in venture capital funding.[/tweet_box]
European countries such as Germany are experiencing the most prevalent expansions. Bankers and investors are leaving their day jobs worldwide for new careers in tech at a very fast rate. Many of these businesses take traditional finance applications and split them up to concentrate on them more easily with the help of technology. Other startups are taking these financial models and bundling them together for ease of use as well. The bottom line will be a faster and better experience for the customer.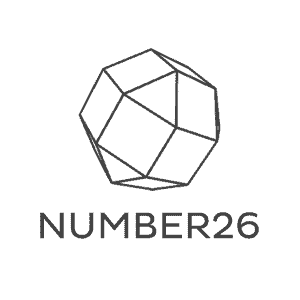 One german business, the Berlin-based startup Number 26, is planning to solve the banking industry's problems with its initiatives. The company already has 25,000 users and has yet to even market the business.
The startup recently launched their mobile app, which "rebundles" traditional finance applications together. CEO Valentin Stalf told Business Insider that he sees many fintech firms split up taking on individual objectives. Namely the "unbundling" of savings, loans and payment processors, which are often found as separate applications or businesses. Stalf wanted his startup to rebundle these separations by plugging them together. With concepts being applied and solved this way, the company hopes to fix the banking sector's problems like a Rubik's cube: the name Number 26 actually refers to the solution of the classic game solved by scientists in 2007.
"I think there will be a massive shift in market share. It is not going to happen tomorrow, but I think it is going to happen much faster that most banks expect."

Valentin Stalf, CEO Number 26
So far, the startup has raised $13.7 million in investments. The company offers services like a digital bank, whereas user accounts are tethered to a debit or credit card. Number 26 offers various applications, which allow you to spend funds at local outlets and restaurants. The sign up process takes roughly four minutes and you have to verify your identity through a video call. The app then takes all of your spending data and offers solutions to your everyday transactions.
Account funds are held in limbo like a German bank Wirecard, as the business is not licenced with the banking industry of the region. Currently, the company is scaling up its salary accounts initially and will focus its energies towards savings in the future. "The idea is to be the connector for finance startups," Stalf added.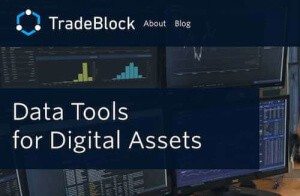 Financial technology and distributed ledger initiatives are moving into the finance world at great speed. With startups like Number 26, FinTech Sandbox, and Trade Block spearheading the financial world with solutions the banks should worry.
Businesses like these have already disrupted the finance sector, creating a split of very different and individual services geared by technology. FinTech services are looking into many puzzle-like solutions to help savvy the customers experience via their applications.
The Bitcoin blockchain is one of those puzzle solutions, offering extreme technical advancements into the global landscape. Tradeblock with help from Sandbox has created a way for consumers to view trade indexes, mining data and blockchain research, for instance. Customers can register and use the company's APIs and custom data to help make their own business more successful. With access to visual analytics, insights and trades, they have more advantages by understanding these new technologies.
A survey from Greenwich Associates, a financial research center, says that 47 percent of financial institutions were exploring blockchain technology. Distributed ledger systems could be the swiss army knife of tools to the banking industry's errors. "OTC derivatives, private stock, repo, and loan markets" are said in the survey to be the best markets affected by this protocol.
Number 26 says that companies like Atom Bank will be its direct competitor when they launch. With the companies bundled-like services, you can have an account with them, but also use the likes of Lending Club and Transferwise, which typically offer better rates through them than the banks.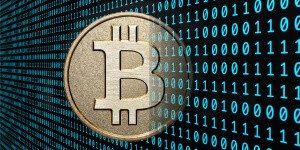 The new formation of fintech and blockchain technology seems to be a new home for consumers as opposed to conventional finance, creating new methods and concepts that are changing the world and adding financial inclusion. This means basically anyone can join in this new economy as it's inclusive to all.
Distributed ledger technology is showing massive amounts of startups concentrating on reformation of the traditional finance sector. Startups like Ethereum are paving the way, creating smart contracts' protocol and a complete touring language. The team Augur is producing a prediction market with blockchain tech that will  transform trading and decision making. With fintech and blockchains exploding in interest, it's hard to keep up with the speed of these advancements. Keeping to now default positions of core foundations these businesses limits appear to never end. Using concepts like decentralization, peer-to-peer applications and open source technology the world is in for an amazing experience.